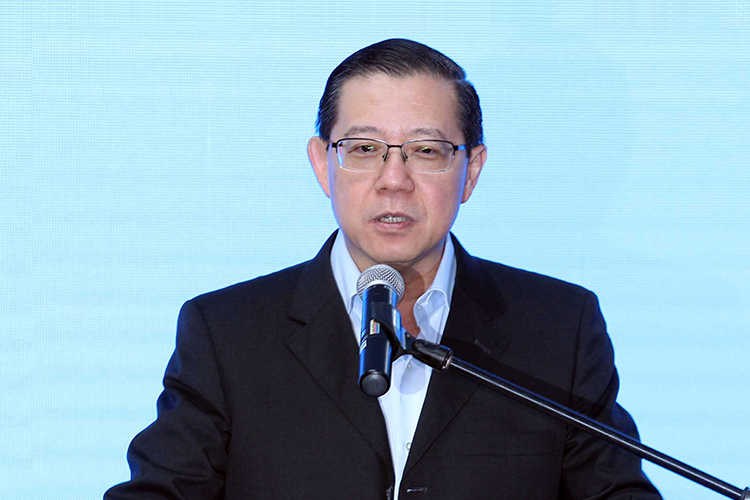 KUALA LUMPUR (Aug 13): Finance Minister Lim Guan Eng has  described as baseless the claim that he was not among those accompanying the Prime Minister on a visit to China next week because he was denied entry by Beijing.
Slamming Umno lawmaker Tan Sri Annuar Musa for making the allegation, Lim said he couldn't join the trip because he had to be in the Dewan Negara next Monday.
"I have to be in the Senate on Monday to ensure that the five draft Bills presented by the new Government, especially on the repeal of the Goods and Services Tax (GST) and reintroduction of the Sales and Services tax (SST), are passed in the Dewan Negara," he said during his winding-up speech on the Supply (Reallocation of Appropriated Expenditure) Bill 2018 at the Dewan Rakyat today.
"I was forced to stay in the Senate. If the Opposition can give an assurance and respected the mandate given by the people to Pakatan Harapan and will not sabotage us (by voting against the Bills), then I can go (to China)," he added.
Annuar (BN-Ketereh) had earlier claimed that Lim was denied entry to China after he had allegedly ordered several raids by the Malaysian Anti-Corruption Commission (MACC) on Chinese firms.
Denying this, Lim said the MACC "under the new Government is free to carry out investigations and take action on any case that they want."
"I have never issued any instructions to the MACC to carry out a raid on Chinese companies or contractors," he added.  
On July 18, more than 50 officers from the anti-graft agency raided 13 locations in the Klang Valley.
The raids were said to be in connection with investigations into mega projects — the Multi Product Pipeline (MPP), Trans-Sabah Gas Pipeline (TGSP) and the East Coast Rail Line (ECRL).
On July 6, the Ministry of Finance  announced the suspension of three contracts with Chinese companies, with two of them being pipeline schemes handled by Suria Strategic Energy Resources Sdn Bhd.  
On July 3, Lim announced that the final cost of the ECRL was a staggering RM81 billion and that the 688-km rail project would only be continued once the cost was lowered to a financially-viable level.
Prime Minister Tun Dr Mahathir Mohamed is scheduled to visit China from Aug 17 to 21.