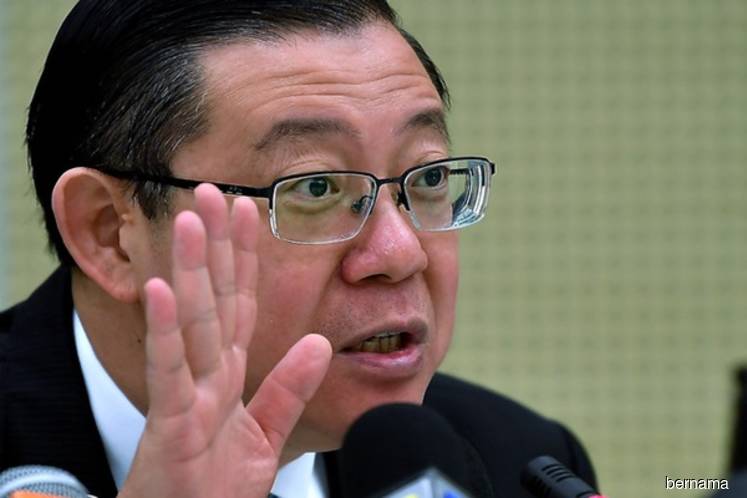 KUALA LUMPUR (March 1): Finance Minister Lim Guan Eng has dismissed concerns about the fall in Malaysian Business Confidence in the first quarter of this year (1Q19) to its lowest level since 1Q17, saying it is a cyclical phenomenon and that Malaysia's fundamentals remain sound.
He also said the health of the overall economy has to be factored in when looking at the issue.
"Don't look at just one quarter. These are just snapshots. What you need to look at is the entire health of the economy in terms of structural and fundamental factors.
"What I want to stress is that the fundamentals of our economy are sound, as has been stressed repeatedly by Bank Negara," Lim said when speaking to reporters after officiating at the Internal Revenue Board's 23rd Annual Revenue Day.
He said attention should instead be paid to the economy's growth figures, inflation rate and the number of tax receipts collected by the government for the execution and implementation of its development programmes and policies.
The Department of Statistics announced yesterday that the business confidence indicator for 1Q19 in its business tendency survey fell 2.2%, in contrast to a rise of 7.1% in 4Q18.
MIDF Research, in an economic brief, said it was the first time overall business confidence fell in two years. "Uncertainty over trade war, volatility of global commodity prices, and reform measures by the federal government are reasons for the fall in overall business confidence in 1Q19," it was reported as saying.