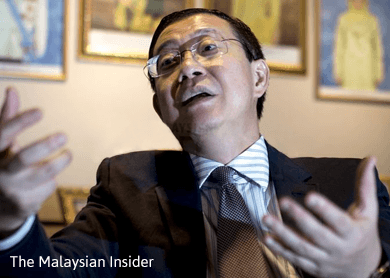 (April 6): The Penang chief minister has described the privatisation of the oldest port in the country as "piratisation", after learning about the low price paid by a company linked to tycoon Tan Sri Syed Mokhtar Al-Bukhary.
Lim Guan Eng said his administration was disappointed with the secrecy surrounding the exercise, saying the low price paid by Seaport Terminal (Johore) Sdn Bhd "can be easily misinterpreted as another 'piratisation' of public assets for private benefit".
Lim said said there was no official announcement of the transfer of management until today, except when he raised the issue in Parliament or when Penang Port made public announcements.
The port had recently announced that it recorded a 30% rise in productivity since the takeover by Seaport Terminal.
Lim had asked Prime Minister Datuk Seri Najib Razak, who is also the finance minister, to reveal the privatisation status of the port, the management mechanism, the amount paid, the port's outstanding debts and when the RM353 million dredging project to deepen the North Channel to 15 metres would begin.
Responding on behalf of Najib, Minister in the Prime Minister's Department, Senator Datuk Seri Abdul Wahid Omar said Seaport Terminal had taken over the port for RM170 million but the transfer of equity from Penang Port to its new owner had yet to be completed because negotiations with the banks involved were still ongoing to restructure the port's debts, which had exceeding RM1.2 billion.
On the long-delayed dredging project, he said it was an obligation of the company, as stated in the privatisation deal; and would be done based on the planning of the company and the needs of ships docking at the port, under the supervision of the Penang Port Commission.
Wahid, however, did not reveal when the project would begin.
Lim said it was "unfortunate" that his question on the dredging project went unanswered, and said it showed Putrajaya had surrendered the requirement that was included in the Ninth and Tenth Malaysia Plans.
"Without deepening the depth to 15 metres, Penang Port would slowly come unstuck in shallower and shallower waters, because it is unable to handle the bigger vessels that are now the norm in sea transport requiring at least 15 metres depth." — The Malaysin Insider