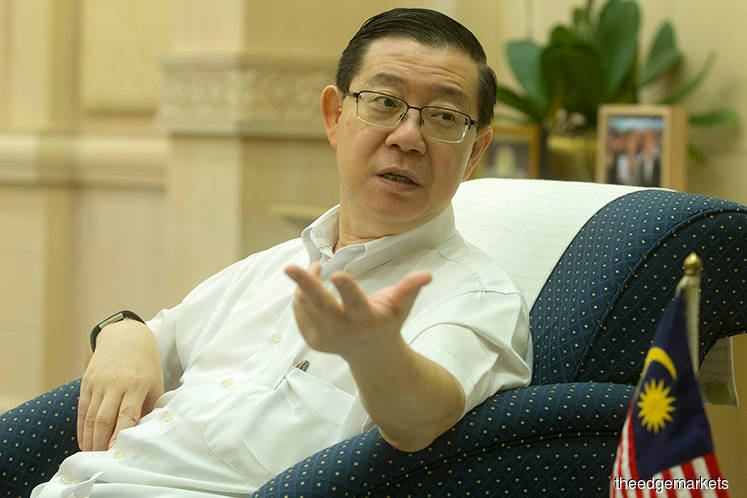 PUTRAJAYA (Jan 30): The Malaysian government expects to be able to recover the first tranche of funds that have been stolen through 1Malaysia Development Bhd (1MDB) within this year, according to Finance Minister Lim Guan Eng.
"In the near future, within this year, we expect Malaysia will receive some money which we recovered from the 1MDB scandal. This is not a big sum, small amount, but this will be the first tranche of funds Malaysia can recover, even it is not as much as billions of ringgit, it is a start.
"This is good news, and we hope this will be followed by further recoveries for Malaysia, where we can get back monies robbed away through 1MDB," he said at a press conference today. 
He was speaking to reporters after handing over a RM20 million mock cheque to Domestic Trade and Consumer Affairs Minister Datuk Seri Saifuddin Nasution Ismail in support of a buy Malaysian-made products campaign.
However, Guan Eng declined to reveal from which party the sum will come from, or if it this first tranche will be coming from overseas or domestically.
Meanwhile, he urged opposition political parties that have received funds siphoned from 1MDB to return them to the government before legal actions are taken against them.
"There were opposition political parties who claimed that they support the National Anti-Corruption Plan, which was launched by the Prime Minister Tun Dr Mahathir Mohamad yesterday. We hope these parties who have received money from 1MDB to return the money to the Malaysian government.
"[As for] which opposition political parties received monies from 1MDB before, we all know. One big party received hundreds of millions of ringgit, another one got RM16.5 million. We hope these parties would return the money to the government," he stressed.