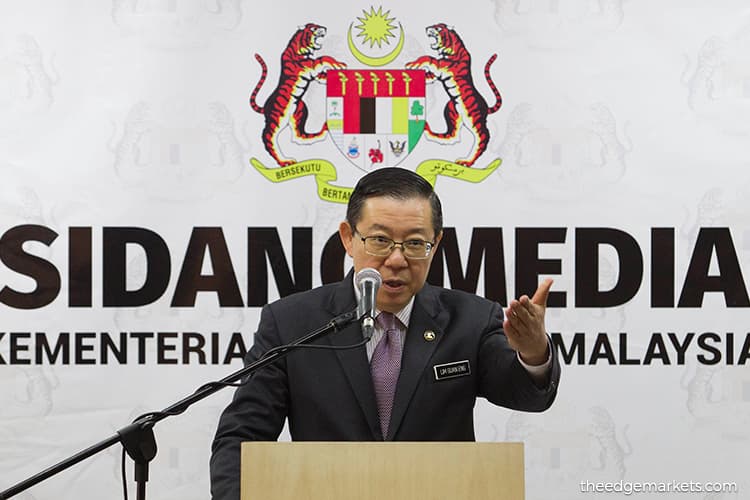 KUALA LUMPUR (Jan 21): Finance Minister Lim Guan Eng clarified today that the Inland Revenue Board Of Malaysia's 2018 direct tax collection was based on taxation on income received during the year.
In a statement today, Lim said that based on the current year assessment system, tax payable by a company in a certain year is based on the estimated tax, which the company has to pay based on income received during the year.
"As explained earlier, direct tax collection amounting to RM137.035 billion for 2018 was derived from taxation on component companies, individuals, petroleum, real property gains tax, stamp duty, holding tax and tax from Labuan business activities," Lim said.
On the SST, Lim said Malaysia's 2018 Sales and Services Tax (SST) collection by the Royal Malaysia Customs Department amounted to RM5.4 billion, which is some 34% higher than the RM4 billion target set during the SST's implementation on September 1, 2018. 
He said the 2018 SST collection was higher than estimated due to the government's effort in helping the business community understand the SST through nationwide engagement programmes.
"There were 18 engagement sessions, all of which, were attended by the finance minister.
"The SST collection, which exceeded expectation, also reflects 2018's economic development," he said.