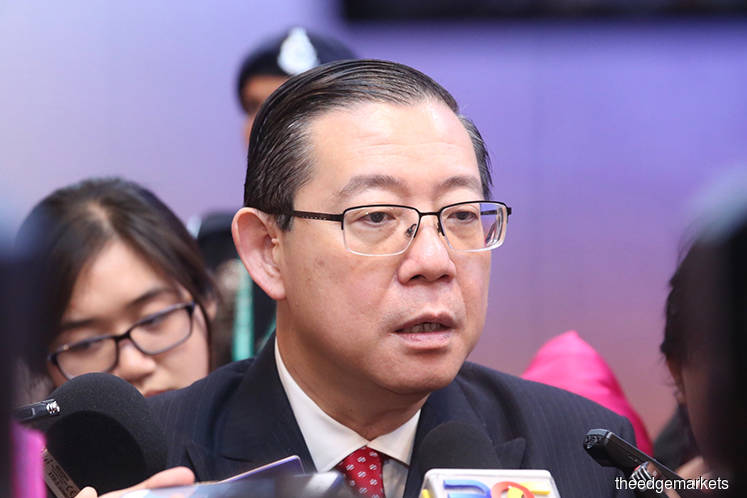 KUALA LUMPUR (Nov 13): Finance Minister Lim Guan Eng said today luxury car owners will not receive petrol subsidies from the government as announced under Budget 2019 even though their vehicle engines have capacities of 1,500cc and below.
After receiving feedback on the petrol subsidy proposal, Lim said the government is currently reviewing and refining the mechanism as the implementation of the targeted subsidy will not only take into account the capacity of the car engine but also the car model.
"In other words, if there are luxury cars with engine capacity of 1,500cc and below, they will not be eligible to receive the targeted subsidies because the government will also consider the model and type of the cars.
"For example, luxury cars such as Mercedes, BMW, Land Rover, Audi or Volkswagen with 1,500cc engine capacity and below will not enjoy this targeted petrol subsidy. So there is no issue that luxury cars will also receive the targeted petrol subsidies," Lim told the Parliament in a written reply.
Lim was answering a question by Baling MP Datuk Seri Abdul Azeez Abdul Rahim, who had earlier asked Lim to state whether the government plans to reduce prices of RON95 and RON97 petrol in the near future.
In response, Lim said the government will implement the floated price for RON95 in the market based on the automatic price mechanism (APM). Along with this, a targeted subsidy will be implemented for owners of cars with engine capacities lower than 1,500cc. The market price for RON97 will also be floated but will not be subsidised as it is considered premium petrol.
"Through this petrol subsidy system, the government will provide RON95 petrol subsidies of 30 sen per liter to 100 liters per month for cars or 40 liters for motorcycles. The new mechanism is expected to begin in the second quarter of 2019. RM2 billion has been allocated [in the budget] and is expected to benefit 4 million car owners and 2.6 million motorcycle owners," Lim said.
Lim said the APM system is adopted to improve the efficiency of resource utilisation. He said the APM also aims to curb leakages due to oil price differentials, cross-border smuggling as well as issues surrounding purchases of diesel at petrol stations by various industries.
"The government will also look into the need to implement similar systems for the sale of diesel at petrol pump stations so that it can be used by ordinary people and (for) non-business purposes," Lim said.