This article first appeared in The Edge Financial Daily, on July 17, 2018.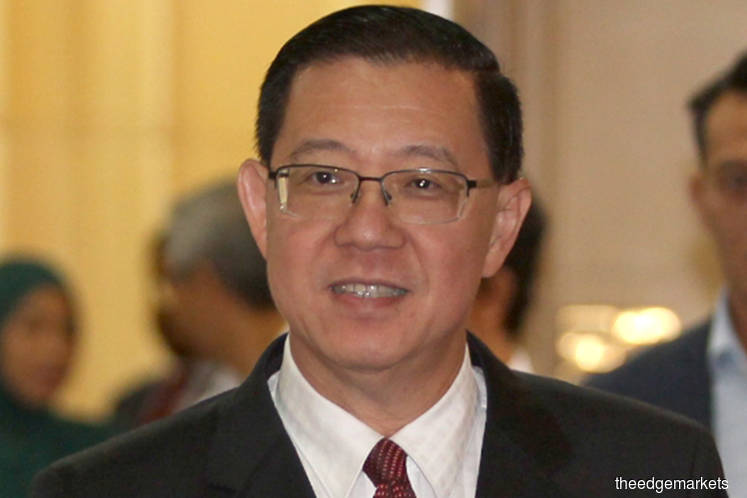 KUALA LUMPUR: The light rail transit Line 3 (LRT3) project is a mini 1Malaysia Development Bhd (1MDB) scandal due to the opaque nature of the transactions pertaining to the megaproject, said Finance Minister Lim Guan Eng.
"The LRT3 is a mini 1MDB scandal because they hid the real costs of the project, where they told you the project costs RM10 billion when it actually costs RM31.65 billion.
"Prasarana Malaysia Bhd as a regulator ... why did they allow the project delivery partner (PDP) to charge such high costs? If there was no change in government, this money would be paid by our children. They were stealing our children's future," he told a press conference in conjunction with the National Tax Conference 2018 yesterday.
Guan Eng had blamed Prasarana's poor management as the cause of the increase in the projected total cost of the LRT3 to RM32 billion, from RM10 billion initially.
In 2015, Prasarana secured a government guarantee for a RM10 billion bond facility to fund the project. However, on March 30, the state-owned transportation company requested for an additional RM22 billion in government guarantee to ensure funding for the construction and completion of the project.
The LRT3's final cost has been cut to RM16.63 billion after renegotiation and rationalisation undertaken with all key stakeholders, including Prasarana, the PDP, which is a Malaysian Resources Corp Bhd-George Kent (Malaysia) Bhd joint venture, and the Land Public Transport Commission.
Earlier in his keynote address at the conference, Guan Eng said that the main reason Putrajaya cannot afford megaprojects such as the LRT3 is that it has to foot the debt of 1MDB.
"We have to pay RM50 billion [in debt]. If not for the 1MDB scandal, the LRT3 and other projects can proceed [without glitches]. We are now paying the price of the scandal, and yet [there] are those who say the scandal does not exist. It exists because you and me are paying for its debt every day.
"We have paid RM7 billion [for 1MDB], and we are going to pay RM1.3 billion this year. By hook or by crook, we will [honour the debt obligation [because we will not let Malaysia go into default, and that is why we have to rationalise the costs of all these megaprojects which were approved [by the previous government] without any reference to our ability to pay," he said.
The new administration recently revealed that the federal government's debt stood at RM1.087 trillion as at the end of last year, of which RM38 billion was 1MDB's.