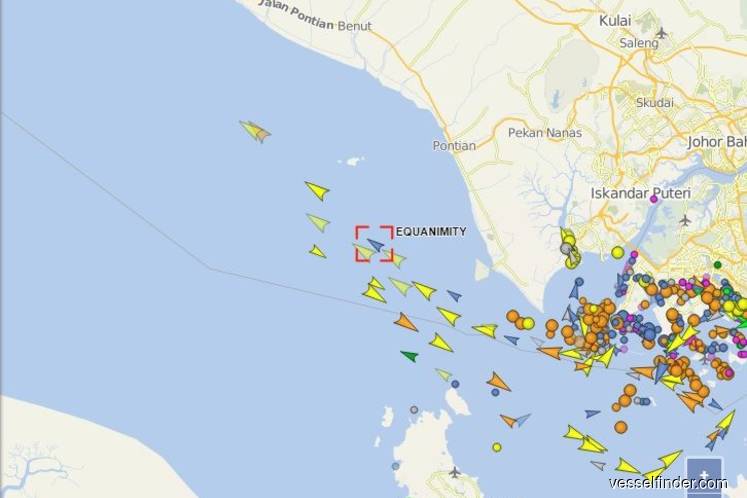 KUALA LUMPUR (Aug 6): The Federal Government will eventually dispose of the "Equanimity" superyacht, which has been linked to funds misappropriated from 1Malaysia Development Bhd (1MDB), according to Finance Minister Lim Guan Eng.
In a press conference at Parliament today, Lim said the Government intends to monetise it, probably after a public viewing by Malaysians.
"At the end of the day, we just want to claw back as much money as we can from all these ill-gotten gains that were stolen from the Malaysian people, if possible at the highest price, and the money can be returned. We don't know how much we can get back, but we should claw back as much as possible," he said.
"Leaving it there, everyday we got to pay maintenance cost, see the asset deteriorate and diminish and depreciate (in value). So we want to get the best value [for it]. It must be sold off, so that at least the people of Malaysia can get something back," he added.
Lim also said the fact that the yacht will be in Malaysian waters indicates that the US Department of Justice (DoJ) has consented for it to come under Malaysian custody.
"All these are possible only because of discussions and negotiations with the DoJ. The A-G (Attorney-General) will be issuing a statement tomorrow [on this]; I am sure this is [done] together with their cooperation. Let the A-G explain that in detail in his statement tomorrow. But the fact that the yacht is here speaks for itself," he said.
"By tomorrow, the Equanimity will be here in Malaysian waters, the A-G will ensure that all the papers [for that] are in order, [with] proper controls imposed, and if possible, to make sure that a proper inventory will be done. We hope the public can view it, but probably not the entire ship, because there are also a lot of valuable items inside, so there must be some sort of control," he added.