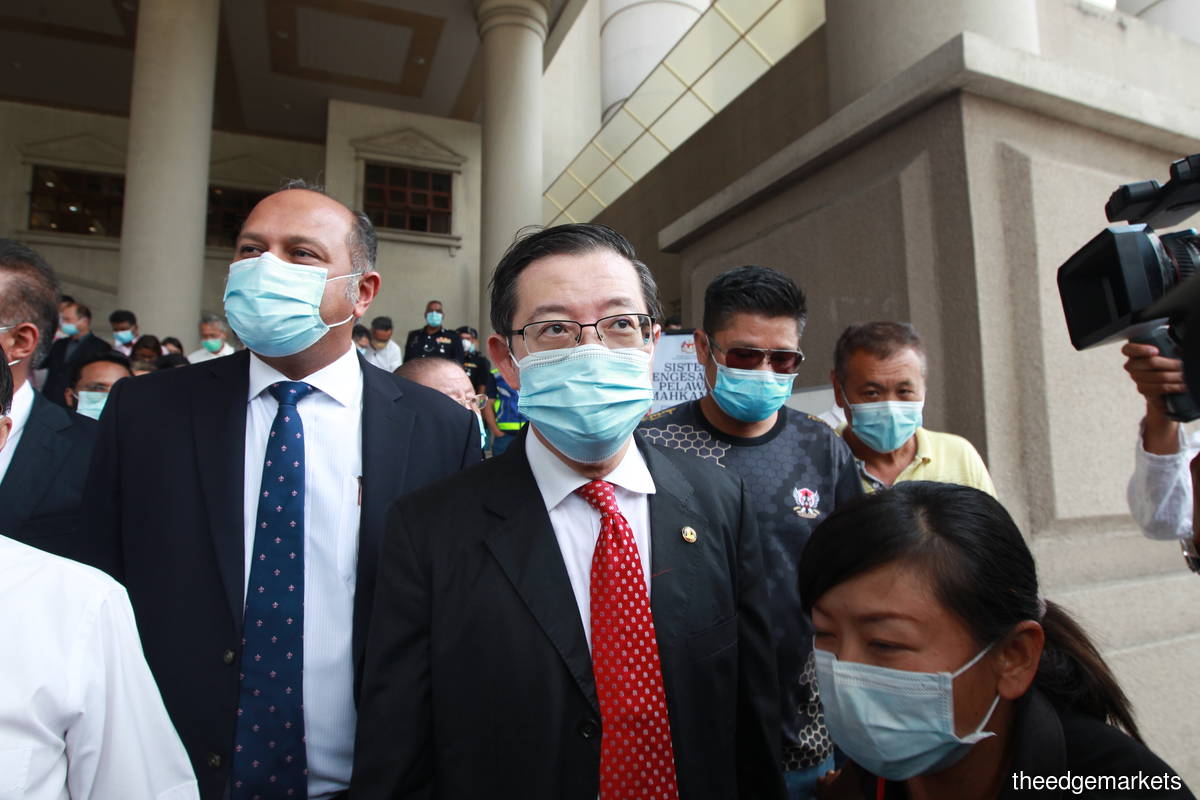 PENANG (Aug 10): Former Penang chief minister Lim Guan Eng today claimed trial in the Sessions Court here to a count of graft in relation to the Penang undersea tunnel project.
The 59-year-old is charged with allegedly abusing his position as a public officer, being the chief minister, to assist Datuk Zarul Ahmad Mohd Zulkifli's company to be appointed to do the construction of main roads and the Penang undersea tunnel project said to be worth RM6.341 billion of which Guan Eng allegedly had an interest in — receiving RM3.3 million.
Guan Eng, who is also DAP's secretary-general, is alleged to have done this between January 2011 and August 2017 at Komtar, Penang.
He is charged under Section 23 of the Malaysian Anti-Corruption Commission (MACC) Act 2009 and is punishable under the same section, where he can face a maximum 20 years' jail or a minimum RM10,000 fine or five times the alleged amount received.
Deputy Public Prosecutor (DPP) Ahmad Akram Gharib, who appeared with Mohd Mukhzany Fariz Mohd Mohktar, and R Francine Cheryl are prosecuting, while lawyers Gobind Singh Deo and Ramkarpal Singh — along with RSN Rayer and V Vemal Arasan — represent Guan Eng.
Ahmad Akram told Sessions Court Judge Ahmad Azhari Abdul Hamid to apply bail that was agreed upon in the Kuala Lumpur Sessions Court, and asked for the proceedings to be transferred to Kuala Lumpur.
Justice Ahmad Azhari granted the transfer of the case to the Kuala Lumpur Sessions Court, which had fixed the case for mention on Sept 9, 2020.
Last Friday, Guan Eng, who is also a former finance minister, also claimed trial for allegedly soliciting from Zarul — a senior director of Consortium Zenith Construction Sdn Bhd — a 10% cut in profit from the undersea tunnel project.
He is alleged to have asked for the bribe at The Gardens Hotel around Mid Valley City in 2011.