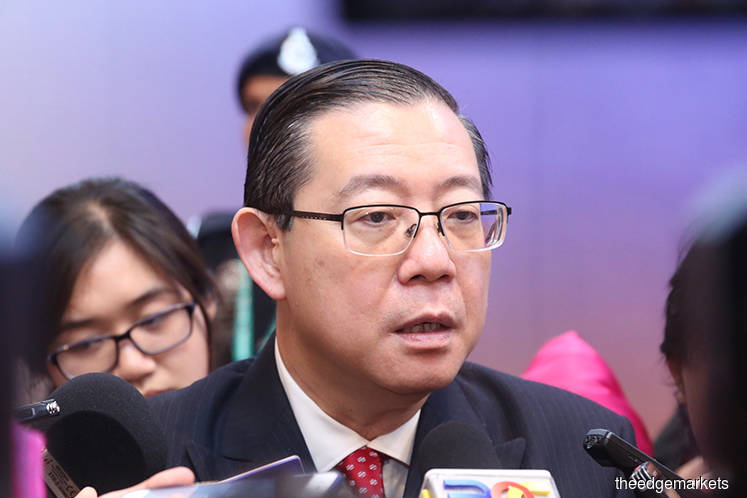 PUTRAJAYA (April 23): Finance Minister Lim Guan Eng has given his assurance today that the government will honour all 1Malaysia Development Bhd (1MDB)-related debt papers, especially those in the hands of statutory bodies like Employees Provident Fund (EPF) and Retirement Fund Inc (KWAP).
Lim was asked to confirm whether there is a plan to convert 1MDB-related debt papers held by KWAP and Lembaga Tabung Haji into equity stakes in the Bandar Malaysia development project.
"I just want to say that any bond or loan provided by EPF and KWAP related to 1MDB are guaranteed by the Ministry of Finance (MoF), on behalf of the government," he said during a media conference.
"Their loans are secured 100%, there is nothing to worry about. The one who should be worried is MoF and the government because we guaranteed their loans. The government needs to find money to pay all these loans related to 1MDB, which we get nothing in return in terms of value," Lim said, but did not provide confirmation on the plan to convert these debts into Bandar Malaysia equity.
The Edge Financial Daily yesterday reported that to reduce 1MDB's debt burden, the government is proposing that the RM2.4 billion bonds held by KWAP and Tabung Haji currently be converted into equity stakes in the Bandar Malaysia project.
Meanwhile, on allegations by blogger Raja Petra Kamarudin saying that the government agreed to give 4,500 acres of land adjacent to East Coast Rail Link (ECRL) stations in exchange for a RM21.5 billion discount in construction cost, Lim said he is not privy to the details of agreements related to ECRL.
"I have not been informed about the 4,500 acres of land given for free, I don't think that is correct, wait for the official contract details to be revealed," he said.