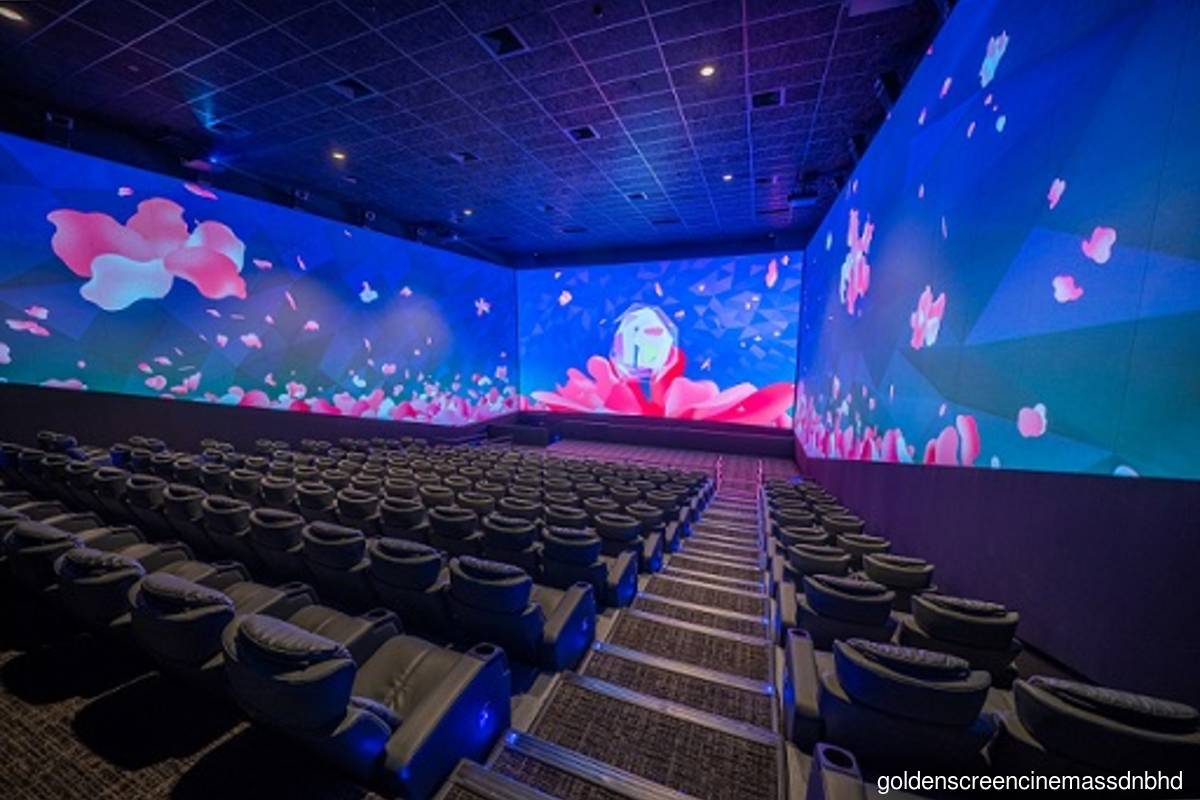 KUALA LUMPUR (Oct 30): Golden Screen Cinemas Sdn Bhd (GSC), Malaysia's largest cinema operator and a wholly-owned subsidiary of PPB Group Bhd, will be closing its cinemas nationwide for the whole of November.
This follows the announcement today by the Malaysian Association of Film Exhibitors (MAFE) to collectively suspend all cinema operations in the country temporarily.
"The industry's decision to suspend movie screenings and concessions operations at all locations was made in light of the recent implementation of the CMCO (Conditional Movement Control Order) in some states across Malaysia, as well as the lack of content due to the postponement of major tent-pole movies to 2021," GSC said in a statement.
"This is a temporary measure, however, as GSC continues to monitor the situation and hopes to reopen in December 2020 if market conditions improve," it added.
GSC chief executive officer Koh Mei Lee said the closure is an opportune time for the company to reorganise, strategise, and innovate, so that it can connect with its audiences even from the comfort of their own homes.
"It is crucial for cinemas to be agile to adapt and diversify in order to stay ahead of this new normal, and we can't wait to introduce cinemagoers to all the new and exciting initiatives we have planned for them in the coming months," she said.
"We may be navigating uncharted territories now, but I am confident that once we ride out these waves and eventually go back to normality, our cinemas will be back with a vengeance. We look forward to welcoming audiences back to the cinema when titles are released for the holiday season at year end," Koh added.
Given that the cinema industry has been hit hard by the pandemic with a drop in admissions by almost 90% year-on-year, GSC said it has taken this opportunity to diversify its efforts into new and exciting ventures including private hall bookings for movie viewing and gaming, e-commerce, branded merchandising, live performances, and dining at its restaurant and bar — Jin Gastrobar in Aurum Theatre.
In September, PPB announced that its net profit for the second quarter ended June 30, 2020 more than doubled to RM332.73 million, from RM159.98 million a year earlier, boosted by the performance of its 18%-owned associate, Wilmar International Ltd, and its agribusiness segment.
However, GSC posted a loss for the first half of the year due to the Movement Control Order and is expected to continue to be affected by the pandemic, while most movie title releases have been deferred to 2021.
Even after the cinemas reopened, they were operating at just half their capacities.
In terms of expansion, Koh was quoted as saying that these plans have been deferred to 2021 due to the pandemic. Under the plans, GSC would allocate RM60 million to set up new outlets in 2021, as well as to upgrade existing cinemas.
PPB shares were trading 36 sen or 1.88% lower at RM18.84 in afternoon trading, for a market capitalisation of RM27.03 billion.
Read also:
Malaysian cinemas to temporarily suspend operations from November