This article first appeared in The Edge Financial Daily, on October 16, 2018.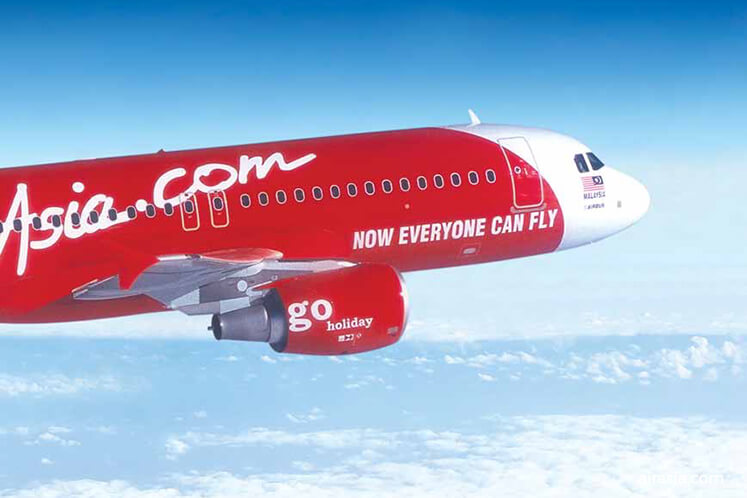 AirAsia Group Bhd
(Oct 15, RM2.67)
Maintain hold with a target price of RM3.40: AirAsia India (AAI) has appointed Sunil Bhaskaran as its chief executive officer (CEO) and Banmali Agrawala will soon be appointed the chairman. With this, the top three posts (chairman, CEO and chief financial officer) will be representatives of Tata Group. What's more intriguing is that Tan Sri Tony Fernandes (group CEO of AirAsia Group Bhd) and Bo Lingam (deputy group CEO) have stepped down from the board. AirAsia Group is now a 49% shareholder with no key management control. There is no impact on AirAsia Group's profit and loss as AAI has been fully written down but this episode casts some doubt on its other loss-making associates and joint ventures (JVs).
AAI has been operating since 2014 and things have been rough from the start. It has consistently lost money, prompting capital injections twice. It initially started with a tri-party shareholding structure, but this was eventually reduced to two as the Tatas bought over the stake from an unhappy shareholder. There was also a series of controversies whereby the Indian authorities (enforcement directorate and federal police) had probed the company for misappropriation of funds, bribe allegations and regulatory breaches of foreign management having a commanding majority control.
This is the second time that AirAsia Group has faced difficulties in its foreign ventures. Its first foray into Japan ended up as a failure, citing differences in management culture with the other shareholder. Apart from its Thai JV, which has performed well, all its other foreign forays (in Indonesia, the Philippines and Japan) have not yet turned consistently profitable.
This episode suggests that AirAsia Group will likely retreat to its core markets of Malaysia and Thailand. Future growth plans are likely to be curtailed and be more targeted, ensuring a lower risk profile and greater earnings integrity. Investors we talked to actually preferred this, and we think there is a silver lining behind this recent otherwise bad news.
AirAsia Group's recent earnings were a disappointment, proving that the fare war was more severe than the market had expected. An independent research house has issued a highly critical report against the company. But its historically strong earnings growth with a good outlook propelled market confidence in the company. The company also paid record dividends, providing a degree of stability to its share price.
The upsides include: Low fuel prices that keep costs low; a positive traffic growth outlook on strong domestic demand and a recovery in inbound tourist arrivals; as well as local competitors, namely Malaysia Airlines and Malindo Air, which are busy restructuring their routes and reducing capacity on routes that overlap with AirAsia's.
The downsides include: Fuel price volatility that is bad for business (it has hedged 12% of its 2018 fuel requirements at US$68.55 (RM285.17) per barrel; a weakening ringgit against the US dollar that is negative for the company as 66% of its operating costs are US dollar-denominated and a significant portion of its loans (87%) are in US dollars, making them susceptible to quarterly mark-to-market swings on foreign exchange translation; as well as the underperformance of its associates, which is a major concern among investors that suppresses its valuations. — Maybank IB Research, Oct 15