This article first appeared in Forum, The Edge Malaysia Weekly, on October 7, 2019 - October 13, 2019.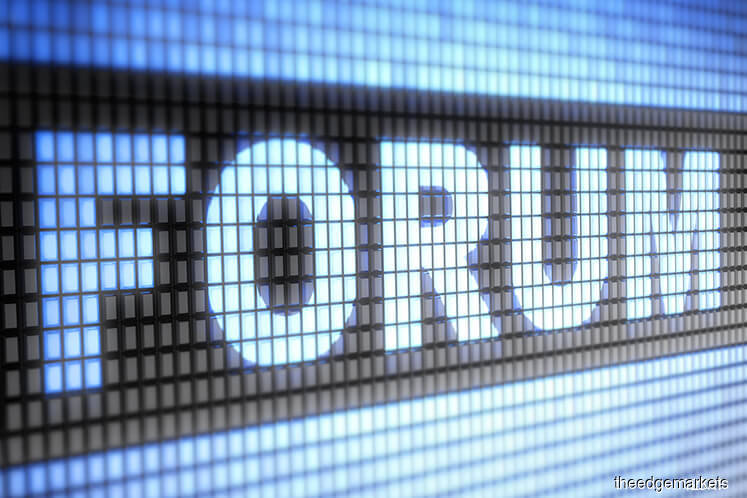 Positive consumer sentiment is a vital part of a positive economy. The more optimistic consumers feel, the more likely they are to reach into their wallets. In short, economic growth is closely linked to consumer optimism. In Malaysia in 2019, the bottom line is one of a long-term positive outlook for the future.
Malaysia has witnessed some remarkable changes in the last four years, with economic challenges, currency movements and a change in government. Economic upheavals have contributed to muted consumer sentiment over the past four years since 2015. Boston Consulting Group's (BCG) most recent consumer insights indicate that this is changing for the better this year and translating into opportunities.
Optimism in a time of change
The BCG Centre for Customer Insight (CCI) conducts periodic assessments of Malaysian consumers to understand areas of growth potential for business. The most recent survey, undertaken in mid-2019, garnered feedback from 4,000 consumers. This year, 67% of Malaysians feel their generation lives a better life than their parents, significantly more than 41% in 2015. Optimism for the future also tells a positive story with 65% of Malaysians believing that the generation to come will have a better future than their own, compared with 37% in 2015.
Not only are consumers more optimistic, they are also more financially secure. Some 67% of Malaysians feel financially stable, a similar level to faster growing regional peers such as Vietnam. Concurrently, Malaysia has seen a rise in trust in government sources of information, with 55% of Malaysians trusting government information today, from just 19% in 2015.
Despite the positive shift, consumer optimism is affected by perceived global challenges. Increasingly, interconnected international markets represent one area of concern with 61% of respondents noting that global economic uncertainties are expected to impact their financial circumstances and ability to spend in the future. Domestic questions also play a role in consumer sentiment, with 55% of Malaysian respondents concerned about the cost of living.
Transforming consumer optimism into business opportunities
Optimism and positive consumer sentiment form the foundation of a reviving consumer landscape. So, how can businesses make the most of this? They will need to invest to develop these opportunities. Here are three key areas for businesses to potentially focus on:
• Investing in brands
Malaysia's tough economic environment over the past three to four years notably eroded the brand loyalty of Malaysian consumers.
Malaysians used to be one of the most brand-loyal consumers in Southeast Asia, with 52% looking for their favourite brand in 2015. This brand loyalty ranked second to only Thai consumers and was more than double that of Indonesia, which had 24% of consumers looking for their favourite brand in 2015. Today, just 33% of Malaysian consumers look for their favourite brand. That represents a major shift, making Malaysians the least brand-loyal consumers in the region. It seems that tougher economic times have reinforced a price and value-conscious mindset.
Having said that, BCG's recent consumer insights show that the tide is changing and the time to invest in brand building is NOW. Drastically improving consumer sentiment is a key leading indicator that Malaysians may return to their brand-loyal ways. At the same time, the Mass Affluent consumer group, representing the top 13% of the population by income, is expected to grow by nearly 4% per annum until 2025. Furthermore, categories such as travel, eating out and watches and jewellery are showing steep premiumisation potential, with consumers being willing to pay significantly more per purchase as their income grows.
• Dare to go digital
The flexibility and convenience of digital commerce is attracting a growing number of Malaysians, drawn by an equally optimistic look at the potential savings that these digital commerce channels can offer.
Malaysia is a regional leader in digital penetration at 81%, about 1.6 times higher than Indonesia at 49%. It also shows the highest rate of online shopping in Southeast Asia. Some 36% of Malaysian consumers say they make purchases through digital channels. That share is twice as high as the second place digital commerce market, Thailand (16%), and more than triple that of the Philippines (10%).
Malaysians are increasingly turning to digital shopping experiences and businesses must adapt to tap this opportunity. Just 3% of Malaysians are frequent online shoppers, creating a huge opportunity to deepen digital shopping behaviour among a large base of existing digital commerce adopters. Businesses should design a strategy to accelerate the frequency of use by the 33% of Malaysians who shop online only occasionally or rarely, while looking for ways to further unlock the digitally engaged population.
The success of online shopping in selected categories such as clothing and footwear, beauty and personal care products and travel services also reveals lucrative market opportunities by increasing digital shopping frequency.
• Preparing for a payment revolution
Digital wallets are changing the way we pay, evident in emerging players such as Touch 'n Go and Maybank QR Pay. As a nation with substantial digital penetration, that presents a remarkable opportunity for consumers and businesses alike.
The two major consumer barriers to digital payment adoptions are hesitation around how user-friendly these apps can be and concerns around a lack of universal acceptance of digital wallet apps by merchants. Digital wallets provide a new avenue for consumer spending, which could present emerging opportunities for businesses that are willing to adapt to embrace them.
Banking is another area ripe for disruption. Almost all Malaysians currently have bank accounts, the highest rate in Southeast Asia. Yet the adoption of services remains focused on key functions such as savings accounts and debit cards, alongside traditional loan instruments such as credit cards and car loans. With digital wallets emerging alongside established products, financial institutions should work to build a strategy that supports and encourages a wider uptake of banking products and services.
If there is one thing to remember from this article…
BCG's findings reveal that Malaysian consumer optimism has improved drastically between 2015 and 2019. This is driven by positive consumer sentiment and improved faith in government, underpinned by a high sense of financial security. While global concerns place an understandable limit on the potential upside, it is clear that the environment today represents a lucrative opportunity for businesses prepared to craft the right strategy. This can be done by investing the brand building and driving digital commerce solutions for Malaysian consumers.
Aparna Bharadwaj is managing director and partner, Southeast Asia leader, Centre for Customer Insight and Marketing & Sales topic at Boston Consulting Group.
Lilian Cheong is senior knowledge analyst, Centre for Customer Insight, Boston Consulting Group.