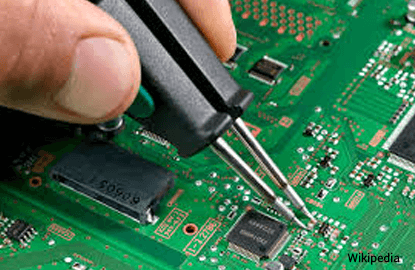 SINGAPORE (March 31): The semiconductor sector has returned 40.5% this year, based on the average performance of 12 stocks compiled by The Edge Singapore.
All but two registered double-digit growth in market valuations: Manufacturing Integration Technology, which makes equipment used in the front- and back-end processes of integrated circuit assembly, saw its share price dip 7.5% this year.
CDW Holdings, which makes precision components, closed unchanged at 25 Singapore cents on March 30. The best performer was AEM Holdings. The provider of systems to semiconductor facilities has seen its stock rise 147.7% this year.
Following this run, the sector has outperformed regional and global benchmarks.
Technology research and advisory firm Gartner forecasts a 7.2% y-o-y increase in global semiconductor revenue to US$364 billion (S$507.8 billion) for 2017, much more than the 1.5% growth experienced last year.
Driving the growth, Gartner says, is higher demand in the storage market as well as higher semiconductor content within the growing IoT industry. Already, the local semiconductor industry is reporting better numbers – but this does not mean there aren't challenges for the sector.
Where can investors find upside, who are the latest semiconductor stars, and which companies are potential privatisation targets? Find out in this week's issue of The Edge Singapore (Issue 773, week of April 3), available at newsstands today.