This article first appeared in Forum, The Edge Malaysia Weekly, on July 27, 2020 - August 02, 2020.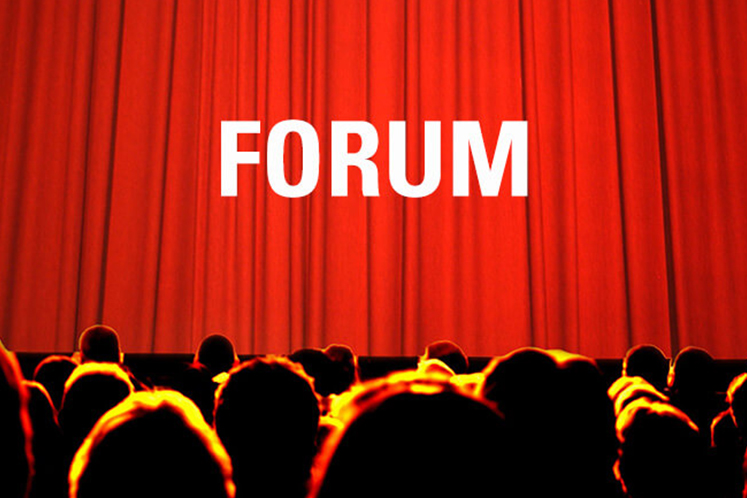 As Malaysia transitions through the recovery stage of the Movement Control Order (MCO), thoughts inevitably turn to the new reality to follow. While citizens consider the chance of escaping their homes for a well-earned break, disrupted businesses are weighing up their strategies for the years ahead. Remote work hangs like a question mark over that future.
The enforced transition to remote work has been vital to delivering business continuity across the nation. New research from Boston Consulting Group (BCG) reveals the true benefits it can unlock for organisations.
Optimised remote working models can increase workplace productivity by 15% to 40%, reduce absenteeism by 40%, reduce staff turnover by 10% to 15%, and result in up to 20% reduction in real estate and resource costs. That is a powerful argument for the opportunity unlocked by remote working.
Designing the right model for remote working
Nobody could have foreseen the remarkable transition to remote work that has underpinned 2020. While the causes were far from ideal, businesses now find themselves in a position to embrace a sustainable benefit. BCG's research shows that global companies expect 40% of employees to utilise a remote working model in future.
Of course, not every business can adopt remote working practice. But for those companies who can, leaders must take bold steps to make the most of this opportunity.
There is no single version of remote working. It is up to enterprises to embrace a model that works for them. That can range from alternating on-site/off-site work to connected remote working where attendance is mandated in short periods to align business needs. Some businesses may even adopt a fully remote model where they transition to a truly virtual organisation.
It is important to map jobs, functions and even geographical locations to understand where the greatest opportunity and benefit from remote work can be found. There are five simple questions to ask when considering remote working.
     Is there a need for on-site interaction?
     Does this role require specialised equipment or facilities?
     Is close oversight or regulatory adherence a requirement of this role?
     How essential is collaboration and interaction, and can this be done remotely?
    Is innovation key, and to what extent can this be maintained remotely?
Using this understanding to inform long-term remote working models offers an opportunity for ambitious businesses here in Malaysia.
The next steps are at your pace
The first step towards widespread adoption of remote working was highly disruptive as Covid-19 spread across the globe. The next step should be more manageable, considering the experience of how and where remote working has succeeded, and where and why it has not.
If businesses are to make the most of this journey, they must consider six components of an effective remote working model.
First, routines, tools and capacity building are the first steps to effective operation. I am sure we have all had less-than-ideal experiences of the frantic video call wondering why the audio is not working, or a collaboration tool that just does not seem to load. You are not alone in this experience, but we can learn from it.
Study those teams that succeed to understand how they have delivered and use that to inform the path forward across your organisation. What have these teams learnt, and how can that learning be leveraged to educate others?
Second, security for remote working is another major challenge, and one that is particularly important during Covid-19. Google alone reportedly blocked 100 million phishing emails a day in April, with almost one-fifth being Covid-19-related scam emails, making it the biggest phishing topic in history.
The growth in workers operating on unsecured home networks, alongside limited supervision in a remote working environment, creates vulnerabilities to cybercrime. Companies should ensure sensitive information is secured and shared only with employees with the most direct need. Cybersecurity is equal part technology as it is culture, behaviour and awareness. Building a cyber-secure culture should be a priority.
Third, coaching and development should evolve to enable informal coaching or support even in a remote working environment. There is a real risk of losing the benefit of spontaneity as interactions end abruptly with the click of a button and hasty goodbye. Leaders should work to ensure individual support as well as team development can be delivered comprehensively and effectively.
Fourth, productivity and performance have traditionally been associated with attendance. BCG's analysis shows that optimised remote work can deliver a 40% increase in productivity. It is time for business leaders in Malaysia to think beyond a face in a crowded room as a measure of productivity.
Organisations must adapt how they understand productivity, taking into account the rapid change in roles inspired by the Covid-19 pandemic and wider need for future-proof transformation. A new approach to rewarding performance will also be needed, assessing how promotions, bonuses and performance reviews compare across on-site and off-site employees. It is fundamental to a functioning remote working model that all employees are assessed and rewarded fairly.
Fifth, leadership and culture are the foundations of any effective transformation, and the same is true of remote working. Covid-19 revealed how enterprises can come together to succeed in times of extreme challenge. The remote work transition presents an opportunity to embed that sentiment, while also tackling negative cultural elements that may have existed prior to this crisis.
We have all seen how shared experience has transformed employee relationships over this period. The CEO has been sitting at that desk on a video call, hoping the kids do not burst through the door, just like the newly appointed customer service representative. Leaders need to act to maintain and enhance this positive culture.
Finally, recruiting and onboarding new staff cannot be overlooked in the new remote working reality. Repositioning existing workers is critical to current operational challenges, but the next generation of talent is equally essential to long-term success. Technology provides an avenue to virtual recruitment, but appropriate onboarding plans will also be needed. Do not overlook the simple power of a virtual coffee morning or social catch-up that makes new employees feel welcome.
Remote working could be an economic opportunity for Malaysia. The reality remains that remote working does not fit every role. The best option for many companies, functions and individual roles may be a mix of on-site and remote working. That said, nobody wants to be stuck in hours of traffic jams on Jalan Sultan Ismail daily.
BCG's research shows that optimised remote working can unlock new opportunities for cost savings and productivity boosts that could positively contribute to Malaysian businesses in the future.
---
Dave Sivaprasad is managing director, partner and head of Boston Consulting Group in Malaysia