This article first appeared in Forum, The Edge Malaysia Weekly, on April 8, 2019 - April 14, 2019.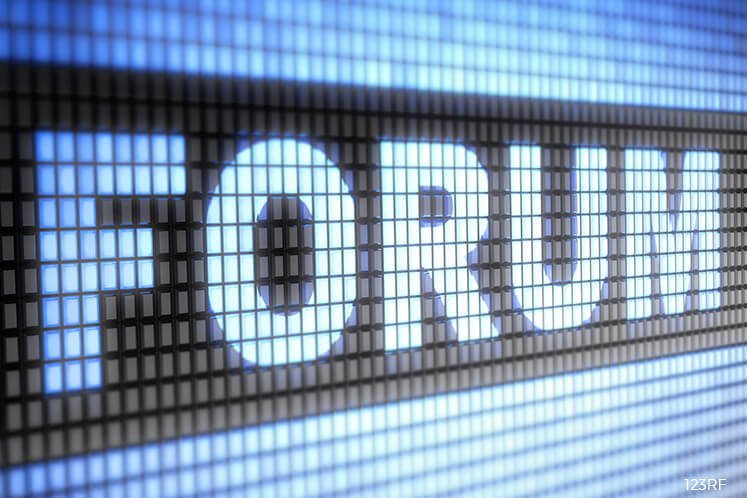 Technology is no longer an aspiration for many enterprises — it is a fundamental foundation of a modern business. As transformative digital connectivity makes way for a new wave of innovation characterised by disruptive artificial intelligence (AI), powerful robotics and the connected Internet of Things (IoT), it is time for every business to ask: Is your IT department ready for evolution?
Malaysia Digital Economy Corp Sdn Bhd has made it clear that digital transformation in business will form the foundation of the nation's future success. As Boston Consulting Group (BCG) highlights in its publication, Designing the Tech Function of the Future, it is time for your tech function to transform.
Tech is everywhere
Technology is an increasingly ubiquitous and vital element of operations at every stage of an enterprise. But consider what this means for your IT department.
Traditional IT departments are rarely compatible with the pace of technological evolution required in business today. They lack the niche skills and operational agility needed to respond to rapid shifts on business-critical timescales. Many are still operating in a very fragmented legacy landscape — built over decades, spanning multiple business units, making it even harder to adapt and change.
This poses an existential challenge to the future of your IT department — do you transform the department to collaborate with business units in developing differentiating technologies or do you funnel IT into a silo, responsible only for mission-critical infrastructure?
At BCG, we believe that for the majority of businesses faced with this question, the answer is clear — it is time to transform your IT department. Here are five design imperatives to consider when planning that change.
1) Develop product and service technologies close to the business
Agility is key in the new world of tech. Embedding a structure that positions your technology function as close as possible to customer products and services enables it to become a critical differentiator.
Outsourcing core enterprise IT services frees up resources to provide agile and decentralised tech capabilities. Engineering teams focused on key business units can deliver faster iterations of offerings and shorter time to market, with strategic oversight channelled directly through the head of that business unit. Meanwhile, a team focused on central functions can deliver business-wide solutions and core infrastructure.
2) Integrate technology and business
IT has to move from an order-taker to a true business partner, influencing decisions and being a thought leader in helping to articulate the right proposition and ensure competitiveness.
Thus, leaders need to support co-located, cross-functional teams that optimise collaboration and promote digital understanding. BCG's experience has shown that an integrated and agile structure significantly speeds up time to market while improving product quality.
Malaysia's CIMB Bank offers a positive example of a company recognising this need to transform the relationship between technology and business, committing RM111 million to digital upskilling and development. This focus on evolving talent needs, alongside a revamped hiring practice that embeds an exposure to digital economies and start-ups, highlights the vital need for all organisations to understand and support the synergy of technology and operational success.
3) Build software engineering as a critical differentiator
An IT evolution will necessitate a transformation of the skills available. Many IT organisations will need to move from generalist skills to build specialist skills in key disciplines such as software engineering, UI/UX design, DevOps, cloud and analytics to unlock new capabilities that impart a competitive advantage, while ensuring they keep strengthening core IT skills such as program managers and enterprise architecture.
As such, it is critical that enterprises take a strategic and holistic view of the type of differentiated skills they want to build while considering outsourcing non-differentiating functions such as enterprise technologies, thus ensuring that internal resources are focused on the differentiating benefits that offer a competitive advantage. This change will require companies to develop mature digital sourcing skills to ensure they adopt the right technology solutions.
4) Ensure powerful governance and steering capabilities
An effective tech function requires powerful central governance and steering. That is a particularly crucial consideration in several key areas:
•    Enterprise architecture management — ensure enterprise-wide interoperability and leverage scale for applications and infrastructure
•    Data management and governance — securing data through its entire lifecycle with strong architecture and robust policies while enforcing the right data governance through ownership and stewardship
•    Vendor and ecosystem management — move from transactional vendor management to a strategic partnered approach with a clear framework to support, develop and interact with different strategic vendors
•    Security and cybersecurity — embed a business-wide approach to security aimed at minimising risk of attack while focusing on organisation, people and processes
5) Create a cloud-based digital foundation
Simplified digital foundations are increasingly enabled by cloud-based vendors. While ensuring a cloud-first strategy is endorsed by the entire organisation, many enterprises are now adapting to the reality of managing a hybrid cloud environment — balancing the benefits of SaaS cloud-based applications and core data sensitive or legacy applications on a private cloud. Thus, it is critical that enterprises develop mature cloud skills and adopt an integrated end-to-end cloud management approach.
A Malaysian telecommunications company's accelerating shift towards the cloud was highlighted in a recently announced partnership with Microsoft, showing a clear illustration of this transition. As well as creating a more efficient cloud-based ecosystem for the company supported by the external know-how of Microsoft, the partnership is designed to enhance and grow internal talent for a true end-to-end approach.
It is time to evolve
The IT department is experiencing a period of unprecedented change. It is up to you as a business to decide what that transformation might look like. Enterprises may choose to steer toward an agile, specialised and differentiated IT function in response to this changing environment. The alternative is for IT to operate in a business silo that focuses only on internal, mission-critical infrastructure.
The importance of embracing this ethos of innovation and transformation is clearly demonstrated in the recent partnership between ride-hailing firm/digital unicorn Grab and Microsoft, combining the latter's cloud-based opportunity and AI talent to enhance Grab's business offering. Even a company built on innovative digital foundations like Grab recognises the need to support continuous transformation of its IT function.
It is clear that technology is undergoing a continuous evolution. The question then is one of natural selection. Is your IT function positioned to evolve and support a future of digital transformation that will empower your business?
---
Luc Grimond is partner and managing director at Boston Consulting Group