This article first appeared in Forum, The Edge Malaysia Weekly, on March 11, 2019 - March 17, 2019.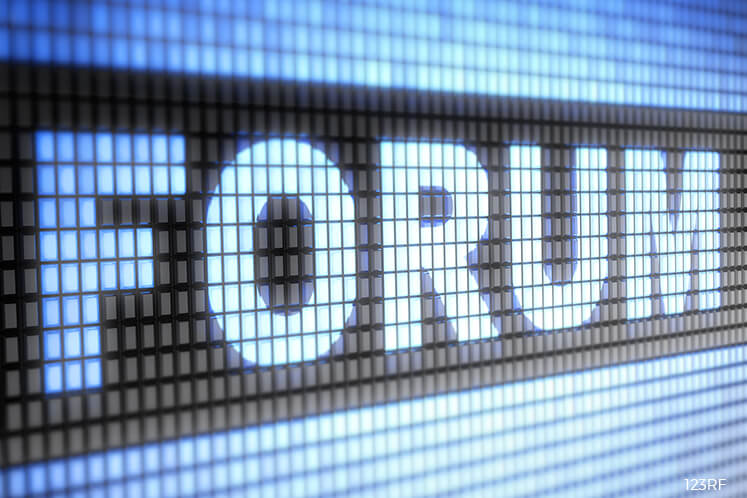 We are embarking on an exciting new economic era, one characterised by widespread adoption of artificial intelligence (AI). But what does that mean for your business? The truth is, as a society, we use the umbrella term AI to cover a broad range of technologies. Much of the excitement today revolves around the concept of Deep Learning — utilising large amounts of data to produce increasingly powerful predictive and analytical models.
Successfully embedding this opportunity in your organisation, however, demands something every bit as complex as artificial intelligence — the emotional intelligence to guide it. That key component is touched on in the MIT Sloan Management Review and Boston Consulting Group's report, Artificial Intelligence in Business Gets Real.
If you want AI to get real in your business, you need to recognise the emotional resonance such technology has with human counterparts who form the foundation of your organisation's success.
AI is an emotional opportunity
AI is fundamental to the future of the world economy, so much so it took centre stage at this year's annual meeting of the World Economic Forum (WEF) in Davos. With the heavy snow of this iconic Swiss town pressing against the buildings, thought leaders and industry experts from around the world wrestled with how the AI revolution could be empowered to unlock its greatest value for humanity yet.
Like any truly human consideration, I would argue that emotion will be a key part in unlocking the greatest value of AI for business and society. Hope, fear, and courage are to play a fundamental role in the future of AI.
Hope: There's no doubt that the opportunity AI represents is staggering. The MIT and BCG report highlights the potential of this technology to reshape entire business ecosystems, with over 91% of respondents predicting new business value from AI implementation in the coming five years. An overwhelming 82% of those surveyed believed AI would also help improve organisational efficiency.
Yet, so often, we speak of AI in terms of this "opportunity" to be realised. But what opportunity embodies at the most elementary level is hope. The revolutionary nature of AI functionality offers powerful solutions to some of the world's most pressing challenges. It is providing the tools to revolutionise clean energy materials vital for tackling climate change. It's offering insight to help us address global gender pay gaps in business. It's unlocking new capabilities in the fight against money laundering. These are human concerns, concerns with direct and material impacts upon business, and a powerful representation of that thread of hope that runs through the core of this transformation.
Fear: Any period of transition is accompanied by an inevitable fear of change. The AI revolution is no different, and recognising this challenge is a crucial component in any enterprise being prepared to tackle it.
In Artificial Intelligence in Business Gets Real, we reveal that 47% of workers believe their workforce will be reduced in the coming five years due to AI. Yet, the intensity of these concerns diverge starkly throughout an organisation, with low-level operational and clerical staff far more likely than C-suite executives to worry about this transition. These fears in many ways hark back to sensational calls of "the robots coming for our jobs", with echoes of the first, machine-driven industrial revolution travelling down the ages. It is a fear that is deep-rooted, and cannot be ignored.
Fear is a two-sided coin when it comes to AI. It's not just fear of what implementation may bring, but fear of the consequences that improper implementation may have. There have been a number of high-profile horror stories of AI gone "rogue"; indeed, senior partner and managing director of BCG
Gamma, Sylvain Duranton, explored how AI can wreak havoc if unchecked by humans in a recent piece. With the correct processes, AI can provide an unparalleled opportunity for business, but fears around poor implementation have been heightened by cases of reputational harm and financial loss.
Courage: In the conflict between fear and opportunity, courage may well be the key to steering our emerging AI revolution towards its full potential.
Enterprises with the courage to tackle the fear of displacement and lost employment lay the groundwork for their own success. Commitment to retraining and reskilling provides not only the opportunity to benefit from enhanced talent within your organisation, but also an avenue to tackle anxiety emerging from perceptions of roles becoming obsolete.
AI also has the potential to eliminate menial tasks from employees' workloads, leaving them free to engage in more value-generating and rewarding activities. The courage then requires industry to be open about the transformation to employment that AI could bring, while highlighting the benefits it will unlock along the way.
This focus on courage is also at the forefront of surmounting fears around improper AI implementation. Let us be honest — fear can be an important emotion. But it is one that should add caution to our actions, not inhibit them altogether. We must have the courage to transform that fear into a guiding force which provides valuable lessons to steer AI implementation.
Capitalising on courage
The benefits of courage are already being realised by early adopters within the AI space — those pioneers who have successfully undertaken pilot cases, developed AI expertise, and have extensively adopted AI within their organisations.
Indonesian tech unicorn Go-Jek is utilising machine learning technologies to optimise its dynamic pricing models so as to better respond to driver behaviour, customer behaviour, and even the weather. This has helped the company reduce infrastructure costs while enhancing its customer service. Malaysia's Grab is following a similar route, utilising Microsoft's Azure platform to enhance user recommendations and improve facial recognition for identification. Both these use cases highlight the hope that AI can deliver improved processes to support the human workforce, and courage to embrace new opportunity within innovative business frameworks. That agility will be key to ensuring business-wide AI success.
Such market leading enterprises are now pushing ahead with deeper commitments to AI opportunity. Ninety percent of pioneers surveyed as part of the BCG and MIT report already had an AI strategy in place, and 72% are focused on revenue increases from AI in the next five years.
What do you need to move forward with your own AI opportunity? Here are four fundamental questions to start.
1. Do you have data?
2. Can you use that data?
3. Is the data organised in a usable way?
4. Who owns the rights to this data?
The courage of early adopters raises important questions for those lagging behind. AI is at the forefront of a technological revolution set to transfer global business opportunity. In this emotionally-charged environment, where hope of opportunity and fear of change meet, do you have the courage to keep up?
---
Ching Fong Ong is senior partner and managing director Boston Consulting Group  Kuala Lumpur.
Save by subscribing to us for your print and/or digital copy.
P/S: The Edge is also available on Apple's AppStore and Androids' Google Play.