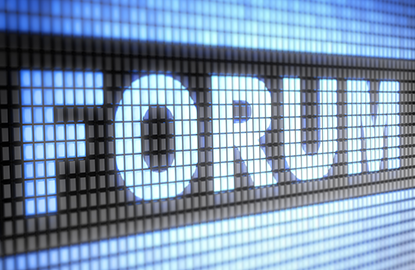 This article first appeared in Forum, The Edge Malaysia Weekly, on October 19 - October 25, 2015.
The 10 nations of the Association of Southeast Asian Nations (Asean) are on track to create one of the world's most important economic growth zones. The combined GDP of Asean — US$1.5 trillion — is projected to nearly double by 2020 as an estimated 120 million people join the middle and affluent classes.
Given that more than 40% of global internet users are based in Southeast Asia, the region has drawn significant attention from large digital companies. Germany's Rocket Internet has invested heavily in Lazada, the e-commerce firm in Southeast Asia, and Zalora, the Asian online fashion retailer. Likewise, China's Alibaba purchased 10.35% of SingPost, a Singapore-based provider of mail, logistics, and ecommerce solutions, investing US$249 million to gain a foothold in the region.
Malaysia has been a particularly attractive target for foreign businesses, given its high internet penetration rate of 67% (the second highest in the region after Singapore) and strong forecasts for growth in online sales (19% per annum). A number of foreign companies, like Japan's Rakuten and South Korea's SK Planet, have entered Malaysia to compete with local players such as ServisHero, MyTeksi, and Gemfive.
As entire industries are disrupted by bold digital entrants and business models, more and more companies are at risk of extinction. Digital strategy and transformation must therefore be a top priority of the CEO and the senior management team. The digital imperative calls for action in five areas.
Prototype your strategy
When consumer needs and competitive landscapes are rapidly evolving, it's no longer possible to craft a long-term strategy, assign responsibility and performance targets,  and execute a three- to five-year plan. Leading digital companies test and refine or prototype, products and strategies in close cooperation with customers — and at a dizzying pace. A company's organisation and culture must also support digital transformation, with structures, governance and incentives that promote speed, risk-taking, and experimentation rather than kill disruptive projects before they bear fruit.
Disrupt your business (before others do)
Executives need to create their own "digital attacker" businesses. Long-dominant companies are increasingly under attack from a host of digital start-ups that are out to reinvent businesses and industries by addressing consumer needs in completely new ways. Examples are emerging in every industry: just look at Uber in the taxi business or the Malaysian equivalent MyTeksi, and Airbnb in travel. The pace of disruption is rapidly increasing.
Digitise the core business
Top management must take advantage of digital capabilities to transform the current business. This isn't just about rolling out new IT projects but also about fundamentally transforming the company's business to ensure leanness, agility and lower cost. Best-in-class companies think "end to end" about where digital efforts can produce a step change in performance and value for their customers — not only in marketing but also in operations and the back office. And they tackle many efforts in parallel, using standardised processes and agile techniques to accelerate execution and inject more flexibility into strategy.
Create value from data
BCG research shows that leaders in the use of big data generate 12% higher revenues than companies that don't experiment with big data. They are three times more likely than weak innovators to mine big data for new-project ideas and to actively target innovation toward digital design, mobile products and capabilities, speed of adopting new technologies, and big-data analytics. Digital transformation offers companies new opportunities to gain sustainable competitive advantage from data and to generate entirely new revenue streams, business units, and stand-alone businesses by capitalising on the data they hold.
Position your business in the broader ecosystem
Companies must secure their place in the broader ecosystem — the network of companies, individual contributors, institutions and customers that interact to create mutual value. Ecosystem players join forces with external companies working toward a common goal and achieve complete alignment of the value chain. Ecosystems also play a role in sourcing key talent. Digital talent thrives best in open, collaborative, experimental cultures where team members can learn and grow and be around a critical mass of similar talent, rather than in top-down, micromanaging bureaucracies that spread digital talent thin and stifle innovation.
 Leaders in the digital age are different from leaders in the past. They prototype an agile strategy and learn from their experiences. They attack their own businesses before disrupters do. At the same time, they digitise their core business and get the most value from both their existing and external data, all the while mastering the digital ecosystems they operate in.
The digital revolution has reached Asean. Companies in Southeast Asia that embrace the digital imperative take on a fundamental transformation of their business, including some strategic and execution risk and disruption. But to do otherwise risks a fate worse than disruption: extinction.
---
Ching-Fong Ong is senior partner and managing director of The Boston Consulting Group in Kuala Lumpur