This article first appeared in Forum, The Edge Malaysia Weekly, on July 1, 2019 - July 07, 2019.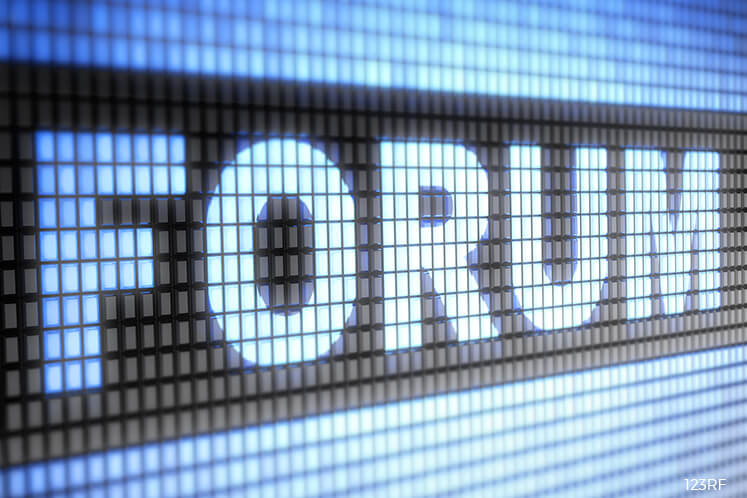 It has been an unquestionably turbulent decade for oil and gas (O&G), with startling price swings, changing government policy and shifting political landscapes in major producing nations. So how do operators react to an environment where volatility may be the only constant?
In Boston Consulting Group's (BCG) recent report entitled "Going digital is hard for oil and gas companies — but the payoff is worth it", we review the role of digitalisation. With the right tools and the right company culture, digital opportunity may unlock a more resilient future for O&G.
Converting to a future of digital O&G
Big data, advanced analytics and machine learning — the opportunities in the digital era are abundant and complex. In this environment, O&G business leaders must be prepared to embrace a future built on digital transformation.
With a broad steadying of oil prices in recent years, digital transformations are finding increasingly fertile ground in Southeast Asian O&G companies as well as energy operators across the globe. More and more national oil companies (NOCs) in Southeast Asia are realising that "delivering on the digital agenda" is a fundamental necessity to improve performance in the short term and to stay competitive in the long term.
While Southeast Asian NOCs, especially Thailand and Malaysia, have begun to embrace digital transformation as a core part of their business. These transformations generate significant value for organisations — in improving overall margins, reducing costs, acquiring new customers and developing new businesses. The initiatives demonstrate a typical payback period of 12 to 24 months with a minimum capital investment, which is a step-change for an industry that is used to long-lead projects, big investments and long payback cycles.
The adoption of digital technology is an essential element of any transformation. Yet, our research shows that many companies still struggle to deliver tangible impact at scale. So, how should companies manage this transition? Here are seven key steps to focus your digital transformation.
The seven steps to digital transformation
     A bold vision led from the top
A culture of change begins at the top. The transformation towards a digital future must be driven by leadership that is able to articulate and engage with its digital vision. Business leaders must go beyond tacit endorsement to design and deliver a bold, coherent and achievable strategy.
     Building a balanced digital roadmap
A bold vision must be accompanied by a balanced digital roadmap. Focus on key initiatives and avoid diluting transformation across numerous projects. Use cases should be designed to unlock real business value by tackling genuine issues. Begin by defining the core value opportunity, then strategise the data-driven insights that could enhance it.
It is important to embrace quick-win scenarios with the potential for gaining significant value, a high chance of success and can be easily communicated internally and externally. Success in these projects provides momentum to carry forward your digital transition.
     Take a holistic and pragmatic approach to data governance and IT architecture
The sheer volume and diversity of data captured by O&G operators present a daunting prospect. This is compounded by the range of legacy systems integrated across operations and generally poor quality of data governance.
These challenges can be overcome by using bespoke solutions for your unique use cases. Adopt a flexible approach to data architecture that allows for modular improvements to avoid delays in a search for a perfect solution. This ability to adapt and move quickly is a key benefit to the technological structure and the culture that enables digital transformation.
    Adjust business process to capture digital value
Change management is a core part of a flexible culture that supports successful digital transformations. We find companies that deliver success in their transition dedicate roughly 10% to 20% of their efforts to developing the tools, 20% to 30% to building a data platform and 60% to 70% to people and change management.
End-users play an integral role in any process transformation so that digital solutions are customer-centric and fit for purpose. Development teams should plan for changes to decision-making as a core part of any transition and identify key actors to help implement those changes, supported by focused training.
    Embracing the digital culture
Cultural transformation is one of the greatest challenges for O&G operators when it comes to digital transition, yet it is one of the most vital steps for success. One BCG study, "It's not a digital transformation without a digital culture", found that the proportion of companies reporting breakthrough or strong financial performance was five times greater (90%) for those that focus on culture compared with those that neglected it (17%).
Agility is the key to a true digital culture. Companies need to empower faster decision-making, a fail-fast mentality and the right to act with autonomy to deliver on-the-ground and business edge solutions. New behaviours should be incentivised with relevant key performance indicators (KPIs), supported by organisation-wide training.
     Develop digital capabilities and ecosystem for the future
 Companies must be prepared to adapt to new technologies on the horizon. That is why an agile culture is so integral to digital success.
Businesses must acquire capabilities in data science, analytics and artificial intelligence to provide the framework for future use cases. This challenge is compounded by an ageing workforce within the industry today, meaning attracting fresh digital talent is a key priority for the future.
A capability strategy should be adopted to identify gaps in digital talent, informing recruitment and supporting flagship initiatives.
     Maintain relentless focus on value creation and governance
Digital pilots require appropriate oversight with a fully enabled execution team that is able to identify initiatives that fail to generate success. Appropriate KPIs provide a means to demonstrate value, but companies should be careful not to adopt cumbersome governance procedures that stifle its agile culture.
Good governance starts with leadership and guided by a roadmap that forms the core of your digital transformation. A strong digital culture builds the necessary foundation and mindset to identify and eliminate weak projects that tie up digital transformation resources.
Powering up your digital journey in O&G
The O&G sector is an increasingly digitised industry, and realising the greatest value for your organisation requires one to embrace digital opportunities.
BCG analysis reveals that digital transformation can provide significant benefits across the entire value chain.
Upstream oil and gas:
Exploration: 50% to 60% reduction in data interpretation time and cost
Field development: Up to 70% reduction in engineering hours plus higher value concepts
Drilling: 20% to 30% faster well delivery and more productive wells
Operation/production: 3% to 5% improved production and 20% to 40% reduced maintenance costs
Refining and petrochemicals:
Operations: Real-time margin optimisation improving refinery margin capture by US$0.20 to US$0.40/per barrel (bbl)
Commercial: Advanced analytics and machine-learning leading to better understanding of customer behaviour and improving margin realisation by US$0.10 to US$0.20/bbl
Supply chain and maintenance: Predictive maintenance analytics, rapid crude sourcing optimisation and control tower uplifting plant reliability and optimising crude sourcing delivering US$0.20 to US$0.30/bbl
Gas and LNG
Commercial: Pricing and optimising cargo for short-term arbitrage utilising big data, advanced analytics, market intelligence and control tower optimisation
One thing that is clear — digital transformation is an inevitable future and nurturing that future towards success requires a digital culture that keeps pace. In an industry that is still nursing the wounds of recent global volatility, digital transformation provides an important path towards resilience.
---
Asheesh Sastry is a partner and managing director with Boston Consulting Group. Jaime Ruiz-Cabrero is a senior partner and managing director with Boston Consulting Group and leader of BCG's energy practice in Southeast Asia.