This article first appeared in Forum, The Edge Malaysia Weekly, on August 26, 2019 - September 01, 2019.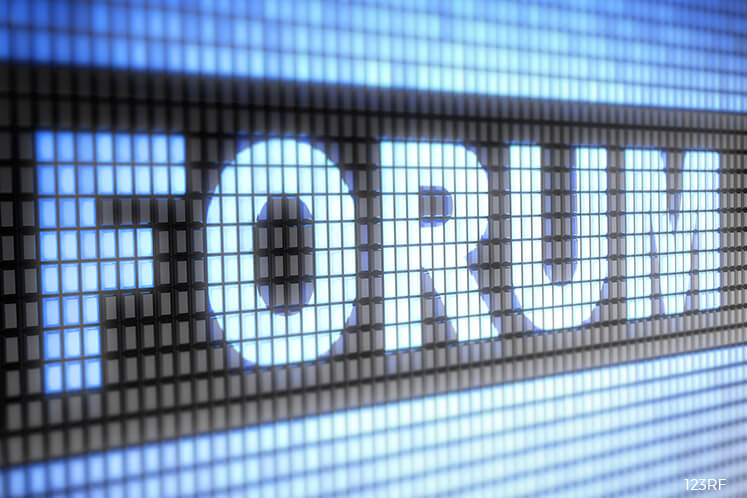 What does wealth mean in a modern Malaysia? You might think it is down to the car you drive or that condo you own. But on a national scale, it has always been a question of GDP. It is time we recognised that this needs to change or we risk sleepwalking our way to social disquiet.
Malaysia can undoubtedly boast of economic success in recent decades. Going by blunt economic measurements, this period has been a triumph. Malaysia's GDP expanded by more than 50% from 2008 to 2017, positioning it as a key economic force in a buoyant Asean.
If we look beyond the national stage to more individual measurements of economic success, things are looking equally rosy. Gross national income (GNI) per capita, which the Najib administration targeted with laser focus, has enjoyed admirable growth, rising from US$6,650 to US$9,650 (measured in current US dollar values) between 2008 and 2019.
Sure, the spreadsheets are looking good and maybe it is time to kick back at the mamak stall and announce with confidence that "Malaysia is wealthier today". But before you get too comfortable with your teh tarik, consider how this slick economic veneer hides a fundamental truth — well-being is just as important as finances in building a wealthy society. And here, the performance is far more ambiguous.
The economics of social well-being
Proponents of traditional economics may sneer at the idea of well-being as a compass of national success. Economic measurements come with established rules, supported by a qualified system for assessing, analysing and comparing changes over time. Some might argue that well-being is an intangible good and that — the inability to measure it aside — it is the direct result of success in wider economic measurements. They are wrong on both counts.
In the business world, there was a time when corporate titans were feted for forcing down costs at every opportunity, leveraging scale to produce healthy margins year after year. But management science now shows that boosting employee engagement is a better way to increase productivity and revenue in the long term. Choosing between cutting costs and increasing revenue is a false trade-off. They can benefit from both.
On a national level, political leaders wanting to placate disgruntled citizens may be tempted to promise a slew of well-being initiatives. While it is never wrong to put people first, the dilemma for less affluent countries is a choice between initiatives that grow the economy versus those that promise social equity. And because of this mistaken view that "the economy comes first", key social investments often never materialise due to lack of economic means or an inability to prioritise.
Just like those early corporate pioneers, this represents a false trade-off, a position evidenced in Boston Consulting Group's Sustainable Economic Development Assessment (SEDA) analysis. Well-being and economic growth can, and should, be achieved simultaneously.
In 2012, BCG launched SEDA to bridge this gap between measurable economic growth and the fundamental quality of national well-being, looking at 10 dimensions across three core areas of economics, investment in public goods, and civic and environmental sustainability.
Malaysia was ranked 45th out of 143 countries assessed in SEDA 2019, a rank it has failed to improve on through 12 years of assessment despite its growing GDP. It is not enough to focus on financial wealth when well-being should be a fundamental part of our national policy.
A fine balance
It is vital to understand how we are performing in balancing the equation of wealth and well-being. SEDA's wealth-to-well-being measurement compares a nation's SEDA score to its GNI per capita, providing a relative indicator of performance in converting wealth into national well-being. Malaysia has a wealth-to-well-being score of 1.21, 20% higher than the global average. Yes, it is above par but Malaysia is losing ground. Our Asean neighbour, Vietnam, has outperformed Malaysia on this measurement with a wealth-to-well-being coefficient of 1.35. In fact, Vietnam's score has increased from 1.16 since 2008 while Malaysia's represents a slight fall from 1.26 at the start of the period.
The idea of a well-being budget is new but not unique. New Zealand recently announced intentions to budget and target well-being as a determiner of national success. The UK's All-Party Parliamentary Group for Wellbeing Economics drafted its own report on how to integrate well-being into national economic strategy. And when it comes to integrating well-being into economic policy, the focus must be on policies that regenerate the benefits for a nation.
It's time to regenerate, not redistribute
Building a better future for Malaysia means we must commit to the foundations of sustainable success. That means making investments in public goods that can regenerate wealth and well-being through opportunity rather than reactive policies that attempt to redistribute existing wealth in inefficient and ineffective ways. No areas are more important in this regard than education and employment.
On the SEDA measurement of education, Malaysia continues to outperform the region as a whole. This is in large part because of its stronger starting position a decade ago. But Malaysia's score has declined 10% while the average percentage change over 12 years for Asean has seen a 9% improvement.
Once again, the direction of travel places a question mark above our success. On the measurement of employment, Malaysia's results improved slightly in the period of analysis but still fell a full 12 points below the Asean average. If we want to regenerate opportunity in Malaysia, these must be the areas on which we focus.
So, what does the reality look like on the ground? Let's go back to Vietnam. While Malaysia is embroiled in heated discussion about the introduction of Arabic calligraphy to the curriculum, Vietnam is including computer programming in its.
If Malaysia is to embrace a positive future of well-being for the nation, we must promote a holistic approach to ensure growth is equal, and perceived to be so. That is not just economic figures like GDP but the journey of wealth and well-being in tandem, built on the foundations of success promoted through educational achievement and employment opportunity.
Only by supporting the fundamentals of growth regeneration can we generate well-being for the citizens of Malaysia.
---
Vincent Chin is global leader of  Public Sector Practice at  Boston Consulting Group. This is the first of a two-part series in conjunction with Malaysia's 62nd year of independence. Part Two will explore the need to cultivate the right environment to ensure well-being flourishes in Malaysia.