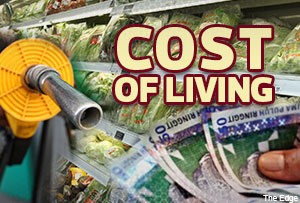 (October 8): About 100 protestors from political parties and non-governmental organisations marched to Parliament today to protest against the recent fuel-subsidy cut and the impending goods and services tax (GST).
Protest leaders include PAS youth chief Suhaizan Kayat and Asal Bukan Umno chief Haris Ibrahim.
They were among those allowed to submit a memorandum to parliamentarians about their protest against the subsidy cut and GST.
The latest subsidy cut was done on October 2 which saw the price of RON95 petrol and diesel rise by 20 sen.
More to come