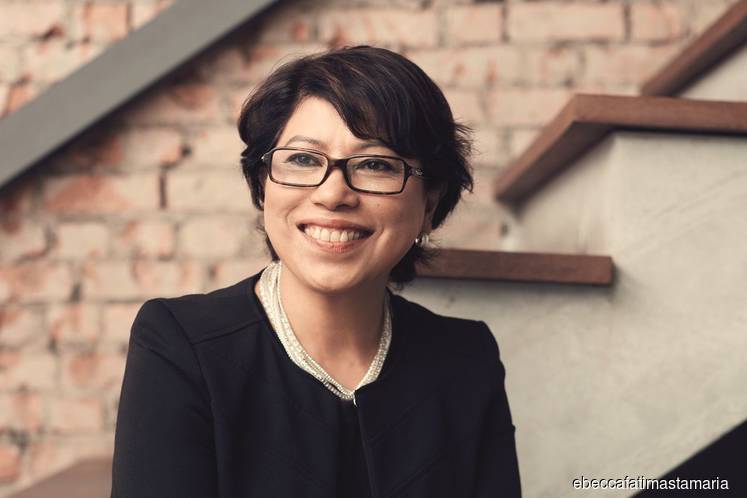 SINGAPORE (April 2): Even though it is about nine months to go before APEC 2020 which Malaysia will host, the groundwork has been laid by the secretariat headed by its executive director, Tan Sri Dr Rebecca Fatima Sta Maria.
Rebecca, who is working very closely with the Malaysian Government, has held meetings with Ministers and officials of both the Ministry of International Trade and Industry (MITI) and Ministry of Foreign Affairs.
APEC or Asia-Pacific Economic Cooperation is a regional economic forum established in 1989 to leverage the growing interdependence of the Asia-Pacific region.
APEC's 21 members aim to create greater prosperity for the people of the region by promoting balanced, inclusive, sustainable, innovative and secure growth, as well as by accelerating regional economic integration.
"I have already gone down to the ground. We are doing a lot of engagement. I'm sending the secretariat to work with MITI and the Malaysian team," Rebecca told Bernama at the end of the ASEAN Roundtable Series here today where she was one of the panellists.
The CIMB ASEAN Research Institute (CARI) and ASEAN Business Club in partnership with the S Rajaratnam School of International Studies (RSIS) today hosted the ASEAN Roundtable Series titled "Future of Asean Trade: Tackling Non-Tariff Barriers in the New Trade Order".
Rebecca said the APEC secretariat will travel north this month to hold workshops and look at different aspect of organising the regional forum related to, among others, communications strategy and logistics.
"We are working very closely with Malaysian team…even on the themes for the Malaysia year. It is a very important year… Malaysia year 2020," said Rebecca, the former Malaysia's MITI secretary-general.
The current APEC host is Chile.
Updating on the Bogor Goals, one of APEC's flagship initiatives, Rebecca said: "We are working on the post-Bogor Goals now. There will be some works that will be handed (over) to officials at the end of the year for the leaders. But the fine tuning and strategic plan will be done during Malaysia year."
In 1994, after APEC leaders met in Indonesia, in the town of Bogor, where they announced the adoption of "the long-term goal of free and open trade and investment in Asia Pacific" and set a deadline "no later than 2020."
The collective aspiration has been called the Bogor Goals ever since.
On whether any announcement related to the Bogor Goals will be made during the Malaysia year, Rebecca said: "Yes, of course. That is part of the deal. What will APEC do post 2020? ...ya, that is Malaysia deliverable."
On the latest percentage of average tariff, Rebecca asserted: "APEC doesn't do binding tariff like ASEAN.
"But we have a general statement about reducing tariff and that was part of Bogor Goals already. So trade liberalisation in terms of tariff is almost done. So, what else do you need to do (going forward). Even at APEC, we will be looking at NTMs (non-tariff measures) …looking at tariff facilitation measures.. those things are part of the package for APEC going forward."
Rebecca noted that some aspects of the Bogor Goals that are not completed will be carried forward to the Malaysia year.
According to the 2018 Bogor Goals Progress Report, tariffs have fallen, more free-trade agreements are improving market access conditions for goods and services, and custom reforms are making it easier, cheaper and faster to trade.
However, the assessment also shows a need for improvement in other areas, namely tariffs in agriculture which are still higher than those imposed on non-agricultural products, NTMs that are affecting trade have accumulated in recent years, and sectoral restrictions for foreign companies in services and investment.
The Bogor Goals have inspired member economies to pursue individual and collective action to reduce barriers to trade and investment, of which, one result was a region-wide drop in average tariffs from 17 percent in the 1980s to around 5.0 per cent today.
The ASEAN Roundtable Series was also attended by CARI chairman Tan Sri Dr Mohd Munir Abdul Majid and RSIS executive deputy chairman Ong Keng Yong.