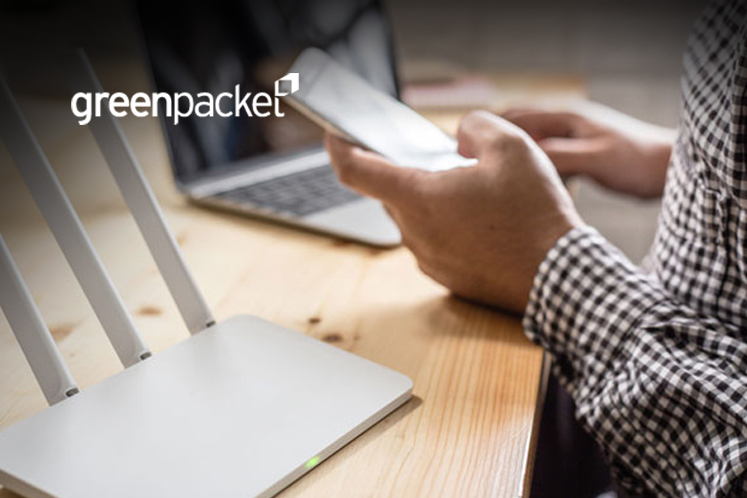 KUALA LUMPUR (May 13): Green Packet Bhd's wholly-owned unit Kiplepay Sdn Bhd signed an agreement with the cloud computing arm of Chinese technology giant Tencent Holdings Ltd to provide e-KYC (Electronic Know Your Customer) services.
Kiplepay had signed the agreement with Tencent Cloud to provide the KipleID e-KYC to businesses, especially banks and financial institutions, it said in a statement.
Under this agreement, KiplePay will leverage on Tencent Cloud's facial recognition and machine-learning capabilities to build a localised e-KYC solution in Malaysia through KipleID e-KYC.
"The current Covid-19 pandemic has showcased the value of digital transformation. This has become a wake-up call for organisations and industries that are overly reliant on traditional operations to quickly embrace digital transformation as we foresee that there will be a definite shift in consumers' behaviours once MCO is lifted," said Green Packet managing director (MD) and chief executive officer (CEO) CC Puan.
The KipleID e-KYC will deploy Tencent's patented "single flash" liveness detection solution, integrating reflection-based and motion-based detection technologies.
The group said that when compared against traditional motion-based and digital-voice-based liveness detections, this new technology allows for a better user experience and greater security.
Puan said the KipleID e-KYC can assist banks and financial institutions to digitalise their KYC processes by removing manual procedures, while at the same time improving the user onboarding experience, thus reducing costs and increasing efficiency.
"We are committed to exploring and opening up new ways for people and businesses to operate more efficiently and effectively in the growing digital economy. Today, Green Packet is taking its digital innovation further, leveraging on Tencent Cloud's technology to better connect people and ensure continued business success. We look forward to deepening our collaboration with Green Packet to further help local businesses on their digital transformation journey," said Tencent International Business Group vice-president Poshu Yeung. 
Green Packet is currently in talks with several leading companies to pilot the KipleID e-KYC solution.
As at 3.26pm, shares in Green Packet traded 0.57% or half a sen lower at 88 sen, giving it a market capitalisation of RM823.64 million.