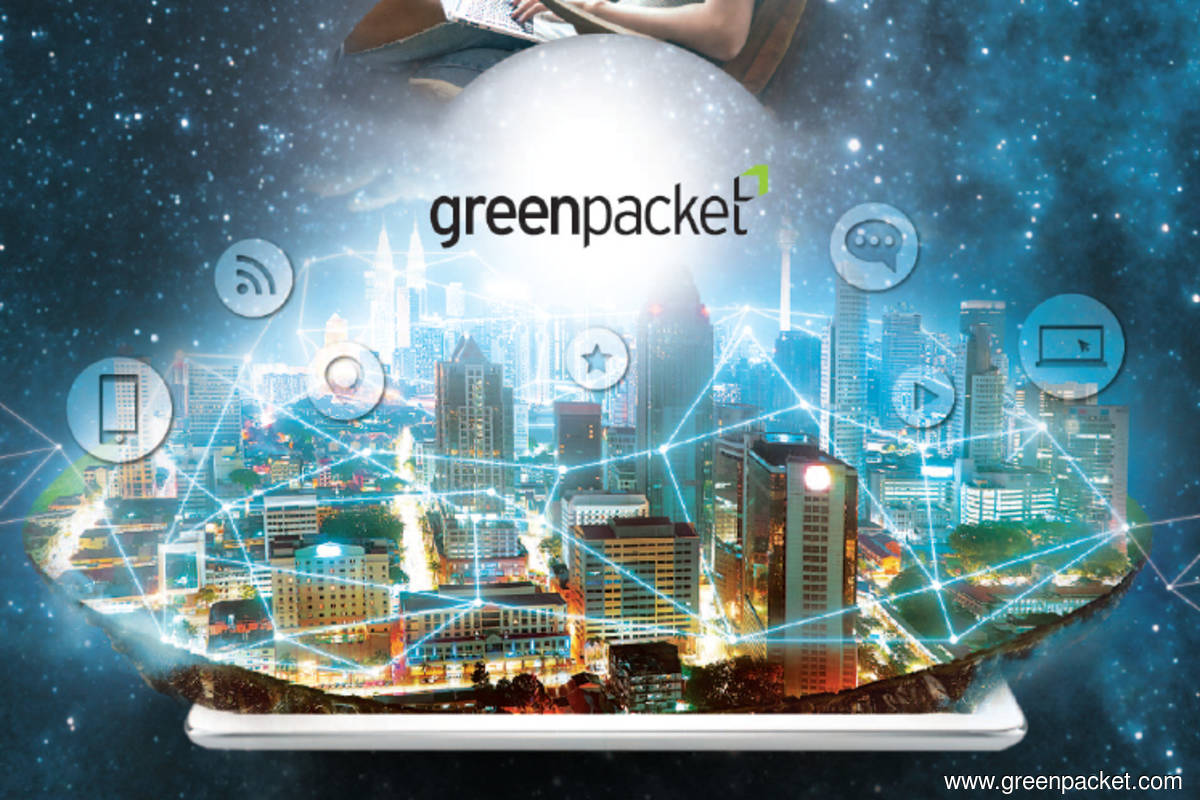 KUALA LUMPUR (July 5): Green Packet Bhd has proposed to dispose of its stake in G3 Global Bhd to its managing director and CEO Puan Chan Cheong  (CC Puan) for between RM61.26 million and RM91.89 million in cash.
In a bourse filing, Green Packet said it plans to sell up to 612.57 million shares or a 24.81% stake in G3 Global (after exercising warrants into shares) to CC Puan at between 10 sen and 15 sen per share.
The group said as at July 2, it held 307.32 million shares or a 14.2% stake in G3 Global. It also owned 305.25 million outstanding warrants in G3 Global, with an exercise price of three sen. 
Based on the maximum disposal price of 15 sen apiece, Green Packet will raise RM91.89 million. Of this, it plans to use RM55.3 million as the seed capital for Kiple Kendall Fund and RM6.15 million as seed capital for X Bamboo Fund.
Another 10 million will be used for issued capital for Labuan Investment Bank, and a further RM10.3 million for redemption of share financing facility.
The group has also set aside RM9.16 million for exercising  the G3 Global warrants, while the remaining RM3.58 million will go for expenses in relation to the proposals.
"This usage is expected to create value for the company and its shareholders from the realisation of the economic benefits of the investments. The financial benefits from the use of these proceeds are expected to strengthen the group's earning capacity," it said.
Overall, Green Packet expects to realise a one-off disposal gain of between 18.97 million and RM52.20 million, depending on the selling price of G3 Global shares.  
In a related development, Green Packet has proposed to diversify its business to include investments and money lending in order to grow its revenue stream and reduce reliance on its existing businesses. 
It anticipates that each of the two diversified businesses would potentially contribute 25% or more of Green Packet Goup's future net profits. 
The share price of Green Packet closed down 0.5 sen or 1.92% at 25.5 sen today, for a market capitalisation of RM321 million. There were 3.62 million shares traded.
G3 Global closed up 0.5 sen or 3.45% at 15 sen, for a market capitalisation of RM325 million. Some 2.3 million shares were traded.