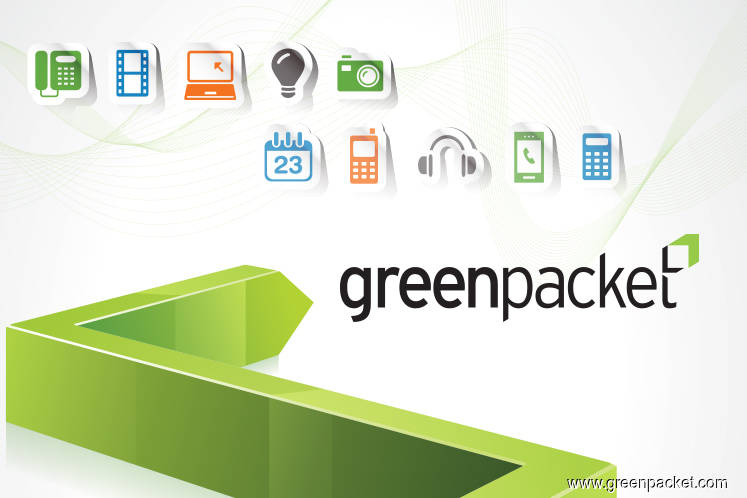 KUALA LUMPUR (June 29): Green Packet Bhd has proposed to undertake a capital reduction exercise to reduce its share capital by RM455.52 million to offset accumulated losses as at Dec 31, 2017 (FY17).
In a filing with Bursa Malaysia, Green Packet said as at June 11 this year, its issued share capital was RM155.88 million comprising 758.72 million shares, while share premium stood at RM412.8 million.
The accumulated losses of the company as at Dec 31, 2017 stood at RM455.52 million.
Green Packet said the capital reduction is meant to rationalise the group's statement of financial position by eliminating the entire accumulated losses via the cancellation of issued share capital, which is in line with the group's strategies to turnaround its business.
The group also said this will enable it to pay dividends out of its retained earnings in future, when Green Packet returns to profitability.
Green Packet said the issued share capital to be reduced and cancelled will predominantly be made up by the group's share premium.
Apart from that, Green Packet also proposed to establish and implement a share grant scheme (SGS) of up to 15% of its total number of issued shares, excluding treasury shares, at any point in time during the 10-year duration of the SGS for the executive directors and employees who fulfil the eligibility criteria.
Green Packet said the proposed SGS serves as a long-term incentive plan to motivate, reward and retain the group's executive directors and employees who are "instrumental to the continued success of the group".
The group expects to complete these two corporate exercises by the fourth quarter of this year.
In a statement today, Green Packet group chief executive officer and executive director Tan Kay Yen said as part of the group's ongoing efforts to strengthen its financial position, it is 'imperative' to eliminate the accumulated losses.
"The proposed share capital reduction will allow Green Packet to more-closely reflect the value of the underlying assets of the group and to facilitate future dividends from retained earnings," he said.
"On the other hand, the proposed SGS is critical for the retention of talent, as people are the most important assets in any technology company and Green Packet is no exception. We are confident that through the SGS, we will be able to attract and retain the right talent which will bring the group to greater heights," Tan added.
The proposals are subject to approvals by the High Court of Malaysia and shareholders' approval at an extraordinary general meeting to be convened in due time.
Last week, Green Packet announced plans to raise as much as RM52.57 million via a renounceable rights issue, on the basis of one rights share for every five existing shares held, together with warrants on the basis of three warrants for every one rights share.  
Green Packet's share price closed 0.5 sen or 1.35% higher at 37.5 sen today, giving it a market capitalisation of RM281.63 million.