This article first appeared in The Edge Malaysia Weekly, on December 10, 2018 - December 16, 2018.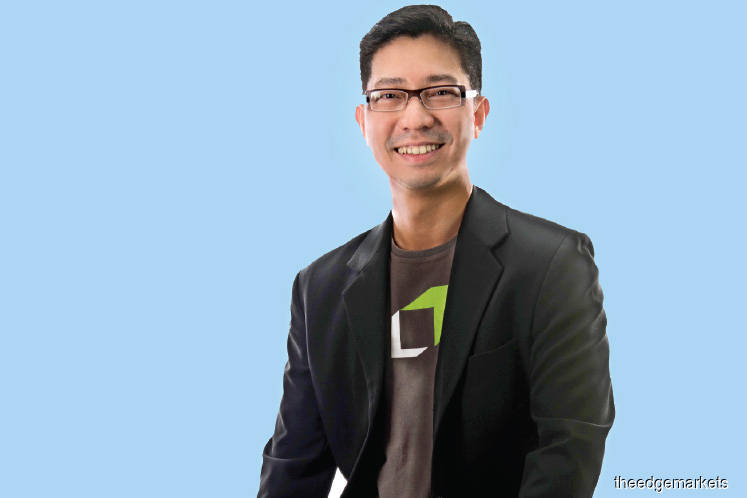 BLEEDING red ink in all but one year in the last decade, the inevitable question for the management of Green Packet Bhd is a simple one: When does the group expect to return to profitability?
Widely known as the technology developer of WiMAX software solutions, Green Packet founded wireless broadband provider Packet One Networks (M) Sdn Bhd (P1), now known as Webe Digital Sdn Bhd.
Loss-making P1 was generally perceived as a burden on Green Packet over the years as it rapidly burnt cash to build new infrastructure, dragging down the latter's bottom line. Green Packet registered total losses of over RM1 billion between its financial years ended Dec 31, 2008 (FY2008), and FY2017.
It did eke out a profit of RM70.66 million in FY2016 but that was just a drop in an ocean of red. FY2016 marked its first return to the black since 2008 because of the cessation of equity-accounting of share of losses in an associate company as Webe was no longer one from July 2016.
Although Green Packet has been paring its majority stake in Webe — then known as P1 — by selling to Telekom Malaysia Bhd since September 2014, it still owns 18.9% of the company.
Green Packet's turnaround in FY2016 was short-lived as the group slipped back into the red a year later with a net loss of RM16.57 million, followed by a loss of RM31 million for the nine months ended Sept 30, 2018, on revenue of RM302 million. As at Sept 30 this year, the group's total accumulated losses stood at RM464.33 million.
According to Green Packet CEO and executive director Tan Kay Yen, the company aims to break even by FY2020. "Our priority is to expand our revenue and subsequently, improve our margins. But our long-term plan is to build recurring income," he tells The Edge in an interview.
Tan, who was appointed to Green Packet's board on Oct 7, 2014, has more than 24 years of experience in sales, operations and management in the financial, IT, telecommunications and technology sectors.
Green Packet's present businesses are anchored in three key segments, namely communications, solutions as well as digital services, a new division that was started in FY2017.
Tan says Webe is not within these three business segments as it is merely a passive investment for Green Packet. "We have seen a difference (following the paring of the majority stake in Webe) because there is no longer a top-line and bottom-line impact on the group."
Moving forward, Tan says the digital services division will be Green Packet's new focus, although he acknowledges that this business segment will continue to be loss-making in FY2019 as it is still in investing mode.
"Let me put it this way, once our digital services division breaks even, our group should break even too, that's for sure. The other two segments (communications and solutions) should be profit-making in normal circumstances."
Green Packet's bread-and-butter communications division offers services like Mobile Virtual Network Operator, mobile reload, games, video content, remittance and data bundles. It also operates one of the largest wholesale voice carriers for international voice traffic and mobile content distribution in Asia.
"We have seen an improvement in the communications segment with a top-line growth of over 20% (in 3QFY2018) but this is a low-margin business. Although there is a margin squeeze, we will continue to expand revenue in this segment so that we can protect the bottom line."
As for the company's solutions division, which comprises software and devices, Tan says it remains challenging as it made a loss after tax of RM3.25 million in 9MFY2018 compared with a profit after tax of RM1.86 million a year ago.
This is the only business segment that saw a year-on-year decline in revenue — down a significant 62% to RM28.95 million in 9MFY2018.
Under this division, Green Packet supplies indoor and outdoor devices for fixed and mobile wireless internet connectivity to cellular operators worldwide. It also customises devices for video broadcast operators and provides a platform for users to access content.
The next growth engine for Green Packet will be its digital services division, which is made up of Internet-of-Things (IoT), financial technology (fintech) and media businesses. The group also owns 32% of locally listed G3 Global Bhd, which is a clothing retailer and IoT solutions provider.
"We will be investing in the digital services segment until FY2019, which is why it will even out profits from the other two segments. All in all, at the operating level, we should be looking at break-even or slight profit soon," Tan states.
The drivers of the fintech initiative under its digital services division will be its newly launched apps kiplePark, kiplePay and kipleHome.
kiplePark is essentially a cashless, ticketless and frictionless solution that enables the payment of parking fees via mobile phone for various types of parking services.
"We have launched kiplePark at about 20 shopping malls and offices in the Klang Valley. Our next idea — licence plate recognition (LPR) — will come to fruition in two shopping malls in the Klang Valley towards January next year," says Tan.
LPR technology will change the whole parking experience, he contends, as shoppers can just drive into the mall, whereon the barrier gate will automatically open because the camera attached to it recognises a car by reading its licence plate.
"You literally do not have to do anything. (As) for a parking ticket, you still need to pull out your wallet and cash or tap your card."
kiplePay is a platform for both consumers and merchants as it enables cashless transactions through a payment gateway (B2B) and e-wallet (B2C). "kiplePay is not an e-wallet for everybody but is meant for a certain community. We do not want to go into the red ocean space," Tan remarks.
kiplePay has been introduced in Universiti Utara Malaysia (UUM), whose students can use the app to pay for everything on campus, whether it is at the mamak shop, convenience store or bookshop.
The third app is kipleHome, a platform and service that acts as a bridge between property management and residents as its features include managing visitors' e-pass, bill payments, facility booking, private messaging and news announcements.
"If I am staying in a gated housing area and I know you will be visiting me, I will send you a dynamic QR code for one-time use via WhatsApp. You don't need to download the app. You just scan the QR code (and) the guard will know that I have authorised you to come in. You don't have to give your licence or register (at the guardhouse)."
Save by subscribing to us for your print and/or digital copy.
P/S: The Edge is also available on Apple's AppStore and Androids' Google Play.