This article first appeared in Personal Wealth, The Edge Malaysia Weekly, on December 30, 2019 - January 05, 2020.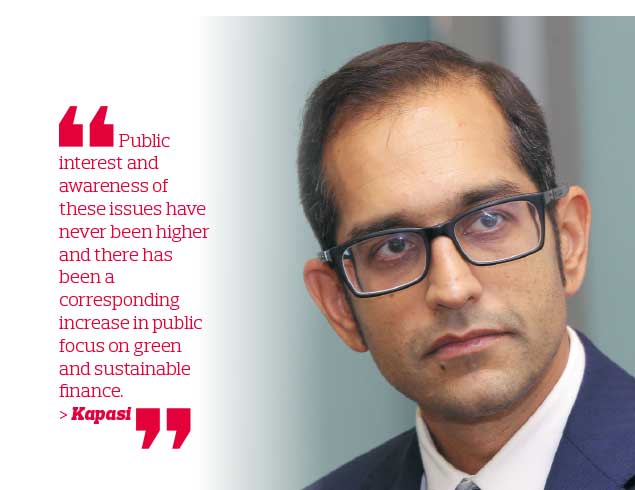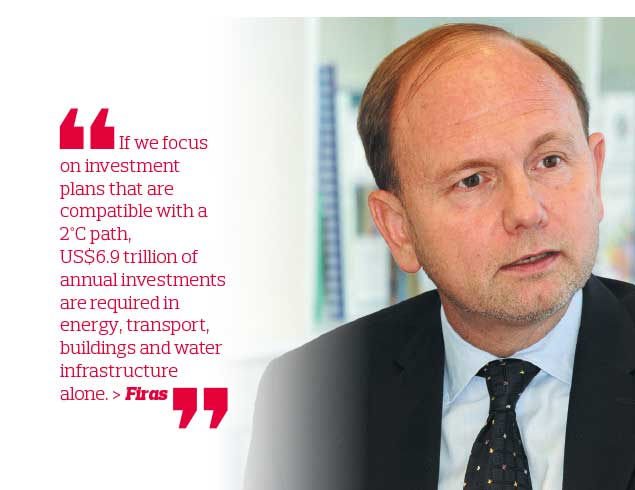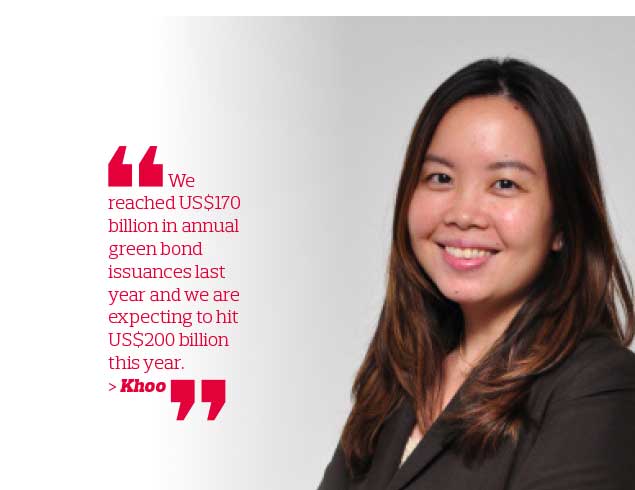 Green bonds have become the go-to asset class for investors looking to fortify their portfolios with sustainable finance options. Despite being structured like a traditional debt instrument, these bonds are fashioned so that investors are doubly assured — that their capital is protected and they are helping to make a difference.
Green bonds have surged as an investment category since the World Bank Group came up with the concept more than 10 years ago. New issues this year are expected to reach about US$250 billion globally — a more than 20% increase from a year ago.
The increase is due to the fact that the securities provide one of the most direct ways for investors to make a measurable, positive impact on the environment, says Mushtaq Kapasi, chief representative for Asia-Pacific at the International Capital Market Association. "Public interest and awareness of these issues have never been higher and there has been a corresponding increase in public focus on green and sustainable finance.
"On a more technical level, the launch of a number of green bond indices by different providers is a very helpful development in driving demand from institutional investors. Examples include the Bloomberg MSCI Barclays Green Bond Index, BAML Green Bond Index, S&P Green Bond Index and the Solactive Green Bond Index. In Asia-Pacific, there is the ChinaBond China Green Bond Index and the ChinaBond China Green Bond Select Index."
The demand for the debt instrument has become stronger following the adoption of the Paris Agreement to combat climate change and the Sustainable Development Goals in 2015.
Growing concern about climate change and social values are driving an unprecedented change in the way people invest their money, says Dr Firas Raad, the World Bank Group's representative to Malaysia and country manager.
"If we focus on investment plans that are compatible with a 2°C path, US$6.9 trillion of annual investments are required in energy, transport, buildings and water infrastructure alone. Even more is necessary to achieve a net-zero greenhouse gas economy, as recommended by the United Nations Intergovernmental Panel on Climate Change," he says.
He adds that the World Bank Group has doubled its allocation to US$200 billion for the 2021 to 2025 period to support climate change adaptation and resilience.
As awareness of the climate crisis has permeated the mainstream conversation, there has been an uptick in the affinity for green bonds, says Khoo Poh Sim, executive director and head of global sukuk investment at BNP Paribas Asset Management Najmah Malaysia Sdn Bhd.
"The volume of issuances took off in 2016 and has kept up momentum since. The Paris Agreement [in 2015] sent a clear signal that most political leaders are aligned with the ambition to keep warming below 2°C. That gave the markets a credible signal that we needed action on climate change," she says.
"China also set up reasonably clear rules for its domestic green bond market by the end of 2015. This added to 2016's growth in the green bond market."
Meanwhile, Malaysia's green bond issuances have been in the form of green sukuk and sustainable and responsible investment sukuk with a risk-return profile that is comparable with regular sukuk.
The Organisation for Economic Cooperation and Development estimates that US$6.9 trillion a year is needed to finance the transition to a 2°C-aligned economy. But so far, only US$5 trillion has been funded.
While green bond issuances will not be enough to close the gap, it is a step forward. "We reached US$170 billion in annual green bond issuances last year and we are expecting to hit US$200 billion this year. While we think that the US$2 trillion number will not be entirely funded by green bonds, we think other types of financing such as equity and loans [is needed to reduce] this gap by a significant margin," says Khoo.
But as the market expands, offerings will become diverse. There are already a substantial number of individual bonds and exchange-traded funds (ETFs) in the space and more innovation is expected as investments in renewables increase.
Some of the prominent green bond ETFs currently in the market are the US$26 million VanEck Vectors Green Bond ETF (GRNB) and the US$35 million iShares Global Green Bond ETF (BGRN). GRNB has been around since 2017 while BGRN was launched last year.
As green bonds gain traction, there will be more diversity in the sectors beyond utilities, real estate and banks, says Khoo. "We are expecting more real economy participants, particularly in manufacturing. Such sectors have a sizeable carbon footprint and it is critical for them to also transition to a climate-aligned economy."