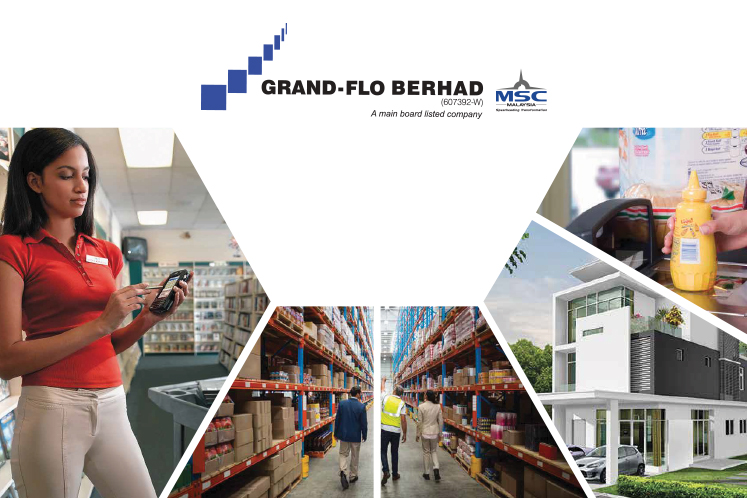 KUALA LUMPUR (Aug 29): Minority shareholders of Grand-Flo Bhd have been advised to accept the takeover offer by YBG Yap Consolidated Bhd for the rest of the shares in the information technology solutions provider for 26 sen per share.
In its independent advice circular to Grand-Flo shareholders on Bursa Malaysia today, Mercury Securities Sdn Bhd recommended that shareholders accept the offer as it finds the offer "fair" and "reasonable". 
According to the independent adviser, the offer is deemed fair as the 26 sen offer price is higher than the estimated value and market price of Grand-Flo shares.
"The offer price is higher than the daily volume-weighted average price (VWAP) of Grand-Flo shares for 96.85% of the total market days for the past 12 months before the commencement of the offer period and up to Aug 23.
"The offer price also represents a premium of between 4.25% and 9.7% over the three-month, six-month and one-year VWAPs of Grand-Flo shares up to July 26," said Mercury Securities.
It also pointed out that although the offeror intends to maintain the listing status of Grand-Flo on the Main Market of Bursa, shareholders should note that Grand-Flo shares are illiquid.
The average monthly trading volume-to-free float of Grand-Flo shares for the past 12 months up to July 2019 was 1.27%, with an average monthly trading volume of 3.47 million shares.
Thus, Mercury Securities is of the view that the offer is reasonable as it provides an exit opportunity to shareholders, especially for those holding a significant number of GrandFlo shares, to realise their investment in the offer shares in cash at the offer price.
Grand-Flo received a take-over offer from YBG Yap Consolidated after the latter bought a 53.32% stake or 250.81 million shares for RM65.21 million or 26 sen per share on July 29, triggering a mandatory take-over offer to acquire the remaining shares.
PLNC Holdings Sdn Bhd owns 80% in YBG Yap Consolidated, while JYF Capital Sdn Bhd owns the remaining 20%. Datuk Seri Yap Ngan Choy holds 100% in PLNC and Datuk Yap Fook Choy 100% in JYF.
At 3.46pm, Grand-Flo shares were unchanged at 25.5 sen, with 502,300 shares done, bringing a market capitalisation of RM123.19 million.