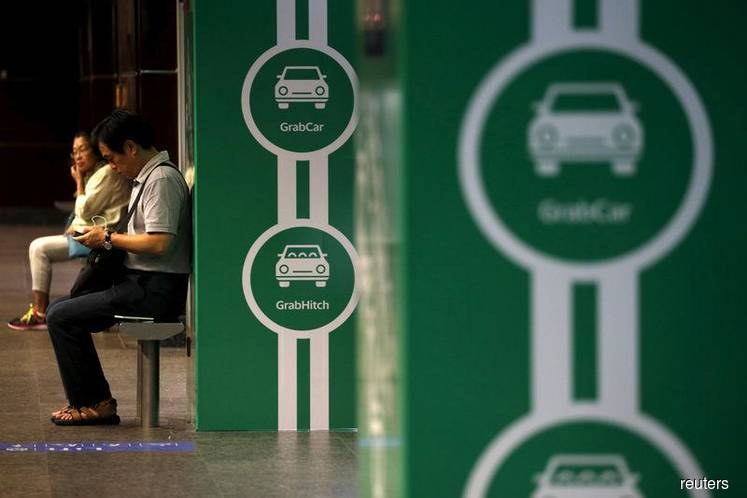 PETALING JAYA (April 11): E-hailing company Grab Malaysia, in collaboration with the Ministry of Transport (MoT), today announced its unique Passenger Verification feature which enables users to verify their identity on Grab's app via a live selfie option.
This is part of Grab's long-term safety commitment to set the bar high for transportation safety standards and bring preventable incidents on its platform down to zero through technology innovations.
Transport Minister Anthony Loke Siew Fook said Malaysia is setting the pace for the region in many ways, including working together through public-private collaboration.
"Through public-private collaboration, we are working together, including with Grab, to find innovative ways to harness technology for social good.
"Technology is a great enabler, it changes the way we get around and now, with the support and commitment from Grab, we are seeing the safety bar being raised to roll out new, innovative solutions powered by technology that will make transportation in Malaysia safer everyday," he said when officiating the event at the Grab Malaysia Headquarters in Bandar Utama today.
Loke said Grab was able to play a more significant role in creating a safer Malaysia by reducing the number of preventable road incidents and protecting Grab drivers as they strived to earn a living.
"Safety has always been a priority (and) major concern for Malaysians both on and off the roads. Grab has always been focused in solving this challenge from the very beginning as we work together to find the best solutions for the safety of Malaysians who depend on e-hailing services everyday.
"We are glad that Grab has put safety at the core of their operations, and are confident that we will be able to bring the number of preventable incidents down to zero," he added.
Meanwhile, Country Head of Grab Malaysia, Sean Goh, said the advanced facial recognition technology now built into Grab's app ensures that the selfie taken is of a 'live' human, while it is also able to detect and reject inappropriate photos.
Goh said passengers can be assured that their selfie would only be used for one-time verification, and like all personal data on Grab, would be protected under Malaysia's Personal Data Protection Act (PDPA).
"Since its initial rollout early this year, this feature has served as a strong deterrence against crimes. Passenger-related crimes on our platform have declined by 30 percent as a result of it being launched as a requirement for all new users, giving our driver-partners greater peace of mind," he said.
Goh also said that the selfie will not be displayed as a profile picture or shared with any external party, including drivers and merchants. — Bernama