This article first appeared in The Edge Financial Daily, on November 14, 2018.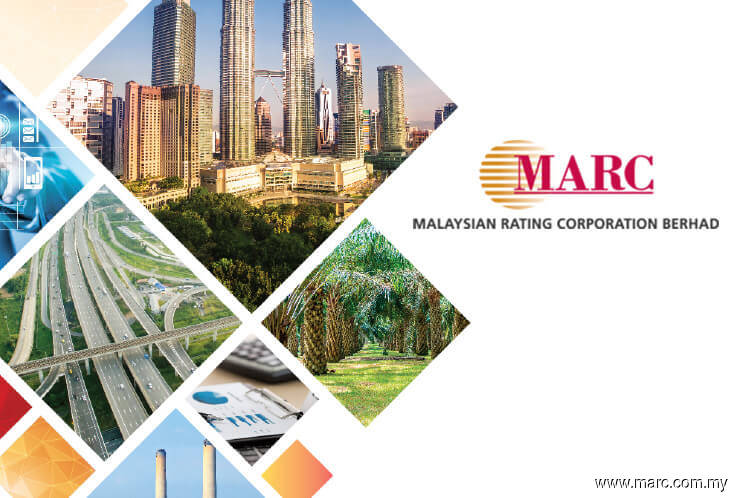 KUALA LUMPUR: The Malaysian government bonds, or govvies, in the secondary market continued to weaken in October, primarily pressured by the prospect of higher US interest rates following a slew of positive US economic data releases, as well as concerns about Malaysia's fiscal position.
The decline was in tandem with the fall of the ringgit and the surge in US Treasuries' yields, said Malaysian Rating Corp Bhd (MARC) in a statement yesterday.
The ringgit ended in October at its weakest level against the greenback for the year, at 4.1842, MARC said.
At press time, the ringgit was trading at 4.1940.
"Trading momentum was also weaker with about RM44 billion changing hands (September: RM59.1 billion). There was also pressure coming from the release of Malaysian export data showing a sharp fall in August," the rating agency said.
Ten-year Malaysian Government Securities (MGS) rose one basis point (bp) to 4.08%, from September's 4.07%.
"The benchmark MGS yield curve as of end-October was slightly steeper with yields along the short end to the belly of the curve up by 1bp to 6bps, while yields at the long end were up by 7bps to 10bps. Meanwhile, the 10-year/three-year MGS spread was narrower at 42bps compared with 46bps previously," MARC added.
Foreign investors, however, raised their holdings of local govvies — for the first time in three months in October — by 3.23% month-on-month (m-o-m) to RM172.7 billion from RM167.3 billion, MARC noted.
The increase was largely in foreign ownership of MGS papers, it said. MGS recorded a foreign inflow of RM4.7 billion in October — versus an outflow of RM5.6 billion in September — representing 87.2% of total foreign inflows from local govvies.
As of end-October, total foreign holdings of MGS grew to RM153 billion (September 2018: RM148.3 billion), equivalent to 40.7% (September 2018: 39.5%) of total outstanding MGS of RM375.8 billion. Meanwhile, foreign holdings of Government Investment Issues (GII) and Treasury bills also registered positive foreign flows in the same period. By end-October, foreign investors held 25.5% (September 2018: 24.6%) of total outstanding local govvies.
Meanwhile, total gross corporate bond issuances rose m-o-m to RM13.6 billion from RM7.2 billion, reversing September's decline, mainly as issuances of rated corporate bonds grew to RM7.8 billion from RM4.5 billion. Other corporate bond segments also registered increases.
"The top issuer in October was Lembaga Pembiayaan Perumahan Sektor Awam (LPPSA). It issued five tranches of unrated government-guaranteed Islamic medium-term notes amounting to RM3 billion to finance the provision of housing loans to government staff," MARC said.
Nevertheless, gross issuance of corporate bonds slipped 8.2% year-on-year (y-o-y) in the year-to-date (YTD) period to RM89.3 billion from RM97.1 billion.
The rated corporate bond segment, valued at RM47.4 billion and with infrastructure and utilities, as well as financial services dominating, accounted for 53% of overall issuances. DanaInfra Nasional Bhd (RM7.9 billion), Cagamas Bhd (RM7.1 billion) and LPPSA (RM6 billion) were the top issuers YTD in 2018.
In the primary market for corporate bonds, MARC said gross issuance of MGS and GII was on track to meet its full-year 2018 projection of corporate bond issuances of between RM100 billion and RM105 billion.
But the combined total outstanding MGS and GII again slid in October to RM698.7 billion from September's RM702.2 billion, due to lower gross issuance and the large volume of matured papers it said. Still, the YTD gross issuance of MGS/GII papers has risen by 3.2% y-o-y to RM96.5 billion, with GII continuing to dominate at a ratio of 52:48.