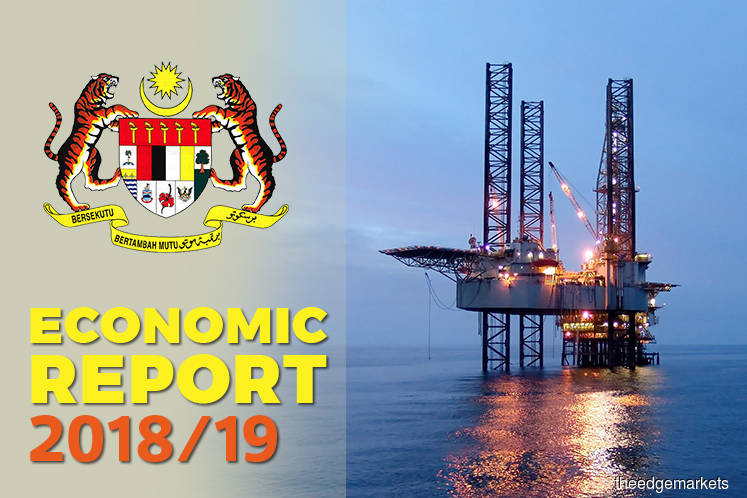 KUALA LUMPUR (Nov 2): The federal government's share of petroleum-related revenue to its total revenue is estimated to drop slightly to 19.5% in 2019 from 21.7% in 2018, indicating that the government still has diverse sources of revenue despite the cut in consumption-based taxes.
The figure has not taken into account the special dividend to be received from Petroliam Nasional Bhd (Petronas), the Ministry of Finance said in its Economic Report 2018/19, titled Fiscal Outlook 2019.
"Even with the reduction in consumption-based tax, the share of petroleum-related revenue is still lower than the annual average of 34.6% recorded during the 2009-2014 period.
"This indicates that the government's sources of revenue remain fairly diversified," read the report.
Nonetheless, the ministry said the federal government is expected to enhance its non-petroleum revenue base, particularly from efforts under its tax reform initiatives.