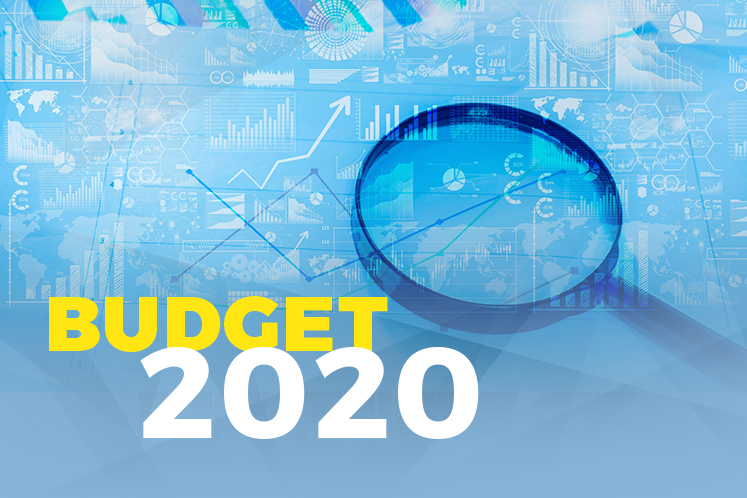 KUALA LUMPUR (Oct 11): The Government's economic growth projection of 4.8% in 2020 — slightly more than the estimated 4.7% in 2019 — may be a bit too ambitious, compared with the market consensus of 4.3% in 2020.
For OCBC Bank chief economist Selena Ling, even with the Government's overt efforts in Budget 2020 to prop up private consumption — which is an important part of the economy at close to 60% of the total Gross Domestic Product (GDP) by expenditure — she still thinks the overall growth target might be hard to reach.
This is because while private consumption is still expected to grow at a relatively healthy rate, the other engines of economy may not be as robust, she said in a statement.
"Specifically, we see the investment cycle experiencing some challenges in the periods ahead. A slump in the capital goods imports of late may be a sign that there is likely to be a slowdown in fixed capital formation, which comprises nearly a quarter of the economy.
"Meanwhile, even though exports may look like they are not a sizable contributor to growth in net-of-import terms, any marked slowdown in the global trade cycle would lead indirectly to employment and spending pullback," she added.
OCBC Bank projects a slightly more modest 4.2% growth of GDP compared with the Government's 4.3%. AmBank research has projected an even lower estimate of 4%, with the upside at 4.3% on the back of slower global GDP growth at 2.8%.
In a research note today, AmBank Research chief economist Dr Anthony Dass highlighted that ongoing external headwinds are expected to continue into 2020.
He explained that the outlook for private consumption — which was observed to have moderated from its peak — will depend on key issues such as the labour market, job certainty and living costs as opposed to focusing on the headline and core official inflation, and wage growth.
"These issues may or may not outweigh the several Government measures introduced in Budget 2020 in addressing the living cost, especially for the lower-income households that should yield positive impact," he said.
Dass added that the slower global growth outlook, that poses a recession risk, will soften business sentiment and impact investment activity.
"Besides, investment in 'structures' will remain moderate due to oversupply in the broad property segment," he said.
On the other hand, United Overseas Bank (M) Bhd's (UOB) senior economist Julia Goh has an economic growth estimation of 4.4% in 2020.
"Despite the resilient outlook, Government highlights that the country is facing a challenging global environment and risks to the outlook are still on the downside given moderating global growth and trade activities as well as volatile financial and commodity markets," she said.
Goh noted the Government's key measures to support the robust outlook which include cash assistance for low-income group, higher minimum wages, tax breaks for the electronics sector and intellectual property, incentives for automation and industry transformation, improving access to financing, green technology, and special incentives to attract Fortune 500 companies.
"There were notable giveaways for infrastructure, transportation, tourism, industry and green technology," she added.
Putrajaya earlier announced that it expects the GDP to grow by 4.8% in 2020, which is slightly stronger than the pace of 4.7% in 2019, underpinned by resilient domestic demand, particularly household spending, thanks to a stable labour market and low inflation.
It pointed out that private sector expenditure will remain the key growth driver in 2020.