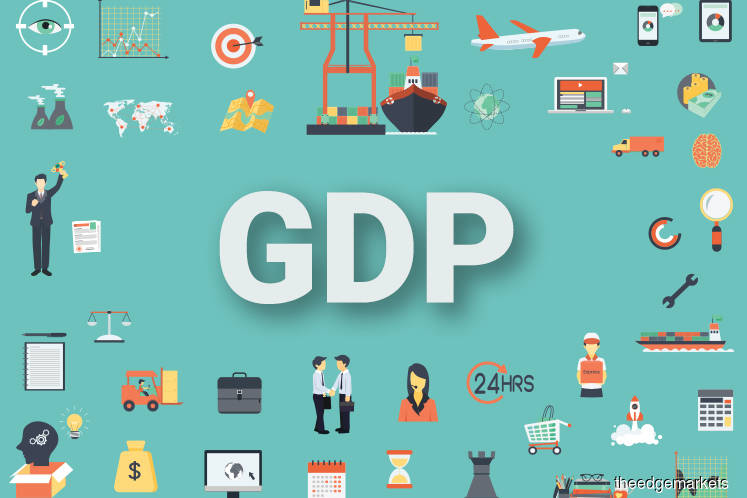 KUALA LUMPUR (Oct 11): The Socio-Economic Research Centre (SERC) says the government is being too optimistic in projecting Malaysia's gross domestic product (GDP) at 4.5% for 2020, considering external economic uncertainties. 
"It (the projected rate) is on the high side, given increasing external uncertainties coming from the trade war and continuing volatility in the financial market, amid still-cautious domestic business confidence," said SERC executive director Lee Heng Guie. 
SERC expects GDP growth for next year to be at 4.5%, Lee said, noting external headwinds is weighting on domestic trade and investments.  
He said this at a forum on Budget 2020 organised by the Associated Chinese Chambers of Commerce and Industry of Malaysia (ACCCIM). 
Elaborating on the weak private investment and subdued gross exports outlook, Lee said gross exports is expected to grow by just 1% in 2020 amid external uncertainties, while private investment is projected to grow by 2.1%, based on the government's projection. 
The economist said continued moderate pace of private investment would exert a bigger drag on economic growth prospects if it is not revitalised amid the resumption of strategic projects,  while the property overhang in residential and commercial properties had dampened private investment in real estate.   
"We see an urgent need for a policy reorientation to enhance the investment climate and the competitive cost of doing business, as well as provide growth catalysts to reenergise private investment," he added.   
Overall, however, Lee said Budget 2020 is an expansionary yet responsible budget for sustaining economic growth, creating jobs, lifting productivity through reskilling and upskilling, and enhancing competitiveness.  
He said the budget sought to strengthen Malaysia's economic resilience, as well as revitalise private investment and competitiveness in an era of increasing global uncertainty and complexity arising from changing trade winds towards a more market protectionism mindset and rapid digital technologies-induced disruptions.  
Lee applauded the government for crafting the budget without impairing domestic growth and worsening the fiscal deficit very much. 
"If the global economy does come down more sharply than expected, then a decisive expansionary budget stance is deemed appropriate to keep the economy going at a decent tempo," he said. 
Lee does not expect global rating agencies to build a rating review case on Malaysia based on the fiscal deficit, as the government remains committed towards meeting the medium-term fiscal consolidation stability framework. 
To sustain economic growth, the government said it will be adopting a mildly expansionary budget with a revised fiscal deficit target of 3.2% of GDP in 2020, up from its initial target of 3%. 
The government expects the fiscal deficit to reduce further by an average of 2.8% of GDP over the medium term.