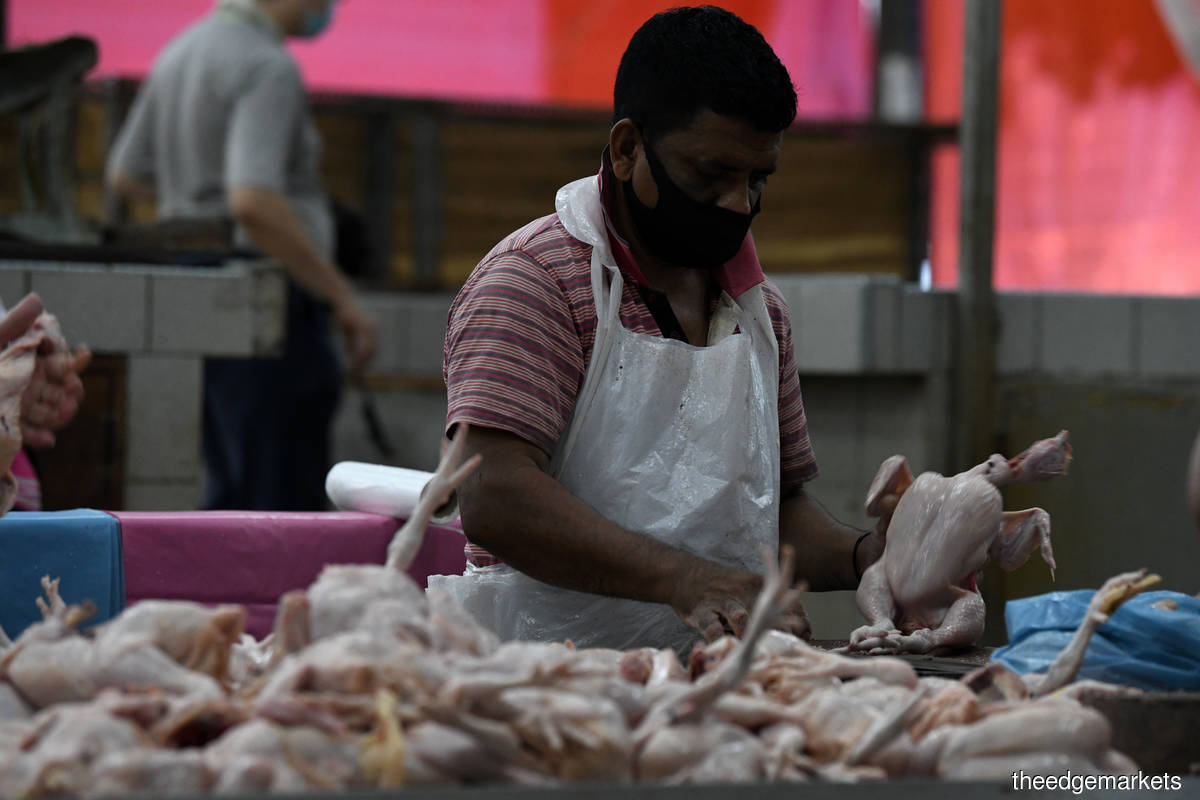 SUBANG JAYA (June 23): The government will not interfere too much in the open market of chicken supply and demand dynamics, amid neighbouring countries looking into forging supply contracts with Singapore that could result in long-term market loss for Malaysian poultry business.
Domestic Trade and Consumers Affairs Minister Datuk Seri Alexander Nanta Linggi said Malaysia's strategic proximity to Singapore extends a more advantageous position for the country compared to other regional countries.
On Monday (June 20), Reuters reported that Indonesian authorities hope to reach an agreement with Singapore to start exporting chickens within weeks as the city state scrambles to find alternative supply sources after Malaysia restricted sales.
"I don't say this is not a concern, but still this is an open market. The government will try as much as possible to leave it to the open market and not overly interfere in that. 
"All along, Singapore has been importing from us and if they import from other countries, of course it will affect our export business. 
"I believe we are in a better strategic position geographically, that we have by land connectivity to Singapore and the other countries are much further away," he said in a presser after launching the 3rd Malaysia Competition Law Conference 2022 — Digital Economy, Merger and Bid Rigging in Bandar Sunway earlier on Thursday.
Malaysia's export ban on chicken is in its fourth week and Singapore is Malaysia's largest chicken importer, accounting for almost 98% of chicken supply.
On June 1, the government instituted a ban on chicken exports to ensure supply for domestic consumption remains stable.
However, the Agriculture and Food Industries Ministry on June 15 allowed the export of live "kampung" chicken, black chicken, all chicken-based products and day-old chicks parent stocks.
"The government, together with the industry, for the sake of consumers will take whatever necessary steps to ensure there's a balance. It's very difficult to balance the interest of the farmers, wholesalers and retail sellers because they want higher prices for better profit, which is understandable. 
"But if we were to allow that to happen without certain control, we would have to deal with two different interests."
He added that the public can expect investigations launched by the Malaysia Competition Commission (MyCC) into allegations of a chicken cartel to conclude as soon as the end of June.
"Rest assured that whoever is involved, MyCC have their plans forward to do what needs to be done," he told reporters.
His ministry had also announced the removal of ceiling prices for chicken, chicken eggs and cooking oil in bottles of 2kg, 3kg and 5Kg from July 1 to ensure adequate food supply in the market and stabilise prices in the long term.
Read also:
Hundreds of companies involved in bid rigging for public procurement — minister