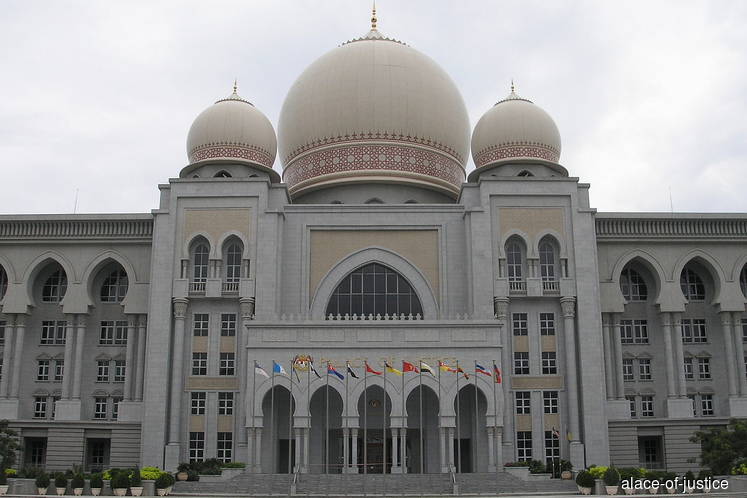 KUALA LUMPUR (Feb 15): It is up to the Government to decide whether a commission of inquiry is necessary to probe allegations that certain members of the Malaysian judiciary are helping to steal public funds, said the Office of the Chief Registrar of the Federal Court of Malaysia.
In the meantime, the Office of the Chief Registrar said it has lodged a police report in respect of the allegations made.
"As the action is pending in the courts, we do not intend to address the content of the allegations, save to say that the allegations in the affidavit against the Judiciary as an institution are sweeping, and consequently may have the effect of tarnishing the image of the Judiciary as a whole. This may also well result in public confidence in the Institution being undermined. That in turn, has an adverse effect on the proper functioning of the administration of justice. The Judiciary has therefore lodged a police report in respect of these allegations," it said in a statement today.
While it noted "with concern the grave allegations made", it also pointed out that the relevant law enforcement agencies are now looking into the allegations.
The statement came after Court of Appeal judge Datuk Dr Hamid Sultan Abu Backer filed an affidavit claiming judicial and constitutional misconduct, and called for an investigation by a Royal Commission of Inquiry.
Hamid said certain members of the judiciary had been aiding private parties to defraud the Government and that he himself faced pressure from senior judges when he made judgment to protect public interest.
The affidavit was filed to support a suit by lawyer Sangeet Kaur Deo that questioned the integrity of the judiciary in two cases of alleged judicial interference.
Meanwhile, the Office of the Chief Registrar added in its statement today that the Malaysian Judiciary is mindful of the importance of preserving public confidence in the institution.
"It is the continuing focus of the Judiciary to safeguard its integrity and ensure the proper functioning of the administration of justice. In this regard, the Malaysian Judiciary is presently implementing substantive improvements and reforms in the administration of justice, and will continue to do so. It is to be noted that the Institutional Reform Committee has met with the Judiciary and made recommendations that are currently being implemented as well," it added.