This article first appeared in The Edge Financial Daily, on October 23, 2017.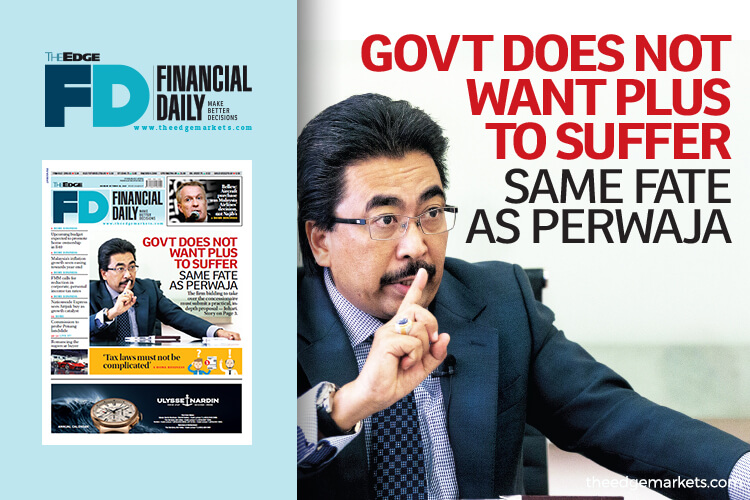 KUALA LUMPUR: The company bidding to take over PLUS Malaysia Bhd must submit a practical and in-depth proposal as the government does not want the highway concessionaire to end up being privatised as was the case with Perwaja Steel Sdn Bhd, said Second Finance Minister Datuk Seri Johari Abdul Ghani.
He said the offer by the bidder must take into consideration capacity and how it would generate funds to pay for the takeover cost.
Maju Holdings Sdn Bhd announced a RM36 billion bid to take over PLUS from its present owners, UEM Group Bhd and the Employees Provident Fund (EPF).
Along with the bid, Maju Holdings said it would not hike toll charges for 20 years.
Khazanah Nasional Bhd-owned UEM Group Bhd controls 51% of the highway concessionaire, while the EPF owns the remaining 49%.
"We welcome all proposals, but they must to be practical so as to avoid the fate suffered by Perwaja. The steel company was privatised only to be closed down later.
"It ceased operations and we were faced with many problems at that time," he added.
"As for the source of financing, we want to know where the funding [for the takeover] is originating from. If possible, they must be transparent and divulge this information to UEM Group Bhd and the government, so we are aware of the source of funding," he told a press conference after officiating UEM Group's medical campaign here yesterday.
Johari stressed that the takeover offer cannot be viewed solely from the point of the company's undertaking not to raise toll charges for 20 years and low cost of maintenance.
"As for [the] toll hike, literally, I don't see any concession company abstaining from requesting to increase toll [rates].
"I suggested earlier that they write in to the government saying that they do no want to increase toll charges at all tolled highways that they control. As of today (yesterday), [I see that] all toll operators have raised toll charges, so I want to know why [they have committed to maintain the rate]," he asked.
Meanwhile, UEM Group managing director and chief executive officer Datuk Izzaddin Idris reiterated that the group had no plans to "let go" of PLUS to any party until the expiry of the concession period on Dec 31, 2038.
"The question of selling to any other party has never arised. For us, PLUS is the nation's strategic asset," he said.
On accusations that PLUS incurred very high maintenance costs, Izzaddin said all work carried out met conditions stipulated and standards determined by the Malaysian Highway Authority (MHA).
As to why PLUS was not unlocking the potential of the real estate along the length and breadth of the North-South Expressway, he said the concession had only allowed land to be developed for the convenience of highway users.
"This means PLUS cannot develop projects like condominiums and others. We have to abide by what has been stipulated by [the] MHA," he explained. — Bernama