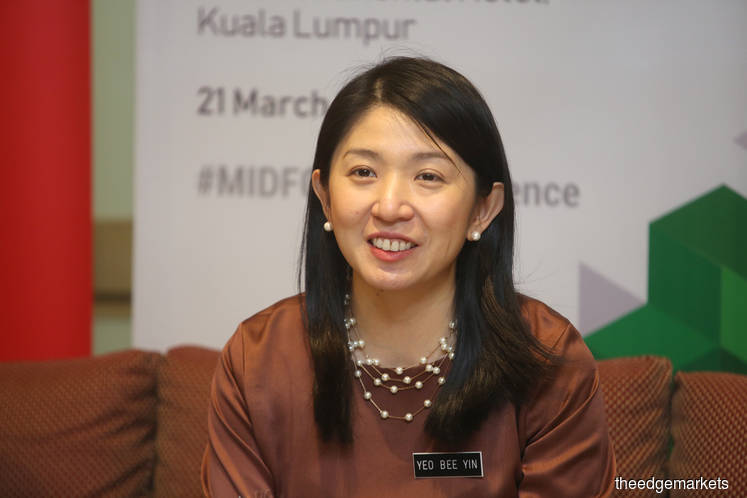 *This article has been updated to clarify the breakdown of projects up for tender*
KUALA LUMPUR (March 21): The government will be tendering out at least RM2.2 billion worth of projects this year, involving renewable energy (RE) and energy efficiency (EE), according to Energy, Science, Technology, Environment and Climate Change Minister Yeo Bee Yin.
Speaking to reporters at a press conference during the MIDF Green Conference here today, Yeo said part of the total projects to be tendered includes the retrofitting of 50 government buildings this year to make them energy efficient, worth RM200 million.
"It is up for open tender for service energy companies who find this attractive to them and to submit the bid," said Yeo.
Making up the bigger chunk of the pie are the RM2 billion worth of RE projects under the third cycle of the large-scale solar (LSS3) scheme, the bids for which were opened last month.
The capacity to be tendered will be between one megawatt (MW) and 100MW, with a target aggregate capacity of 500MW in Peninsular Malaysia.
There is also an estimated RM1 billion worth of potential business opportunities for the private sector under the Net Energy Metering (NEM) mechanism, which is aimed at boosting the use of solar panels on rooftops to generate renewable energy, Yeo said.