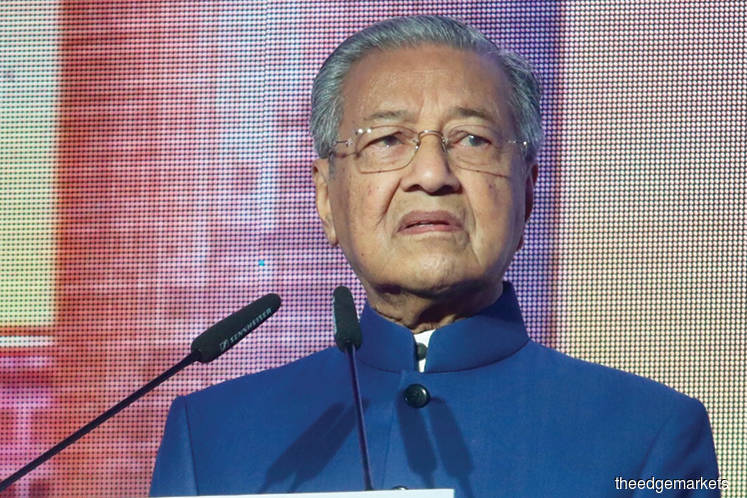 KUALA LUMPUR (Jan 14): Prime Minister Tun Dr Mahathir Mohamad has considered giving subsidies to industries he wants to promote in Malaysia to help them in the initial phases before they become profitable.
"Sometimes in the beginning they cannot make a profit, so we will help them in the initial phases," he said.
He was speaking to reporters after the launch of an ACGAS composite liquid petroleum gas (LPG) cylinder by Astana City Group Sdn Bhd (ACG) here earlier. The company had been given the LPG gas handling subsidy by the Finance Ministry in November 2018.
The first of its kind to be marketed in the country, the light and non-explosive cylinder is intended to provide consumers an alternative option to the age-old metal cylinder technology. The cylinder, which includes 14kg of gas, will soon be made available nationwide for a retail price of RM155.
Dr Mahathir said the government supports the development of such local industries, adding that it would continue to support them where it can.
"Every industry needs help from the government, and we will try to help where possible till the industry no longer needs support," he said.
He added that local industries are capable of growing exponentially, however they will require the support of the locals to buy their products.