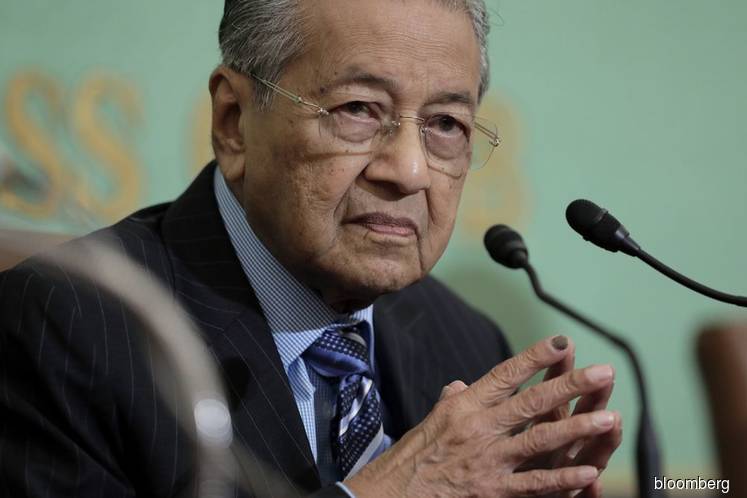 KUALA LUMPUR (April 4): The government's stance is to support the restoration of Malaysia Agreement 1963 (MA63), and it is up to Sabah and Sarawak MPs to decide whether to support the Bill to amend the Federal Constitution, says Prime Minister Tun Dr Mahathir Mohamad.
"What we have announced is that we will recognise that it is an agreement between three entities, the Federation of Malaya, Sabah and Sarawak, so we revert to that, but because the Constitution did not make it clear, we have to amend the Constitution. To do that, we have to get two-thirds majority.
"Well, if it is rejected by Sabah and Sarawak, as far as this government is concerned, we are for it, but we don't have two-third majority," he told a press conference at the Parliament lobby today.
The government has tabled an amendment to the Federal Constitution for first reading at Dewan Rakyat today in relation to restoring Sabah's and Sarawak's status as partner to the Federation of Malaya instead of a state under the Federation according to MA63.