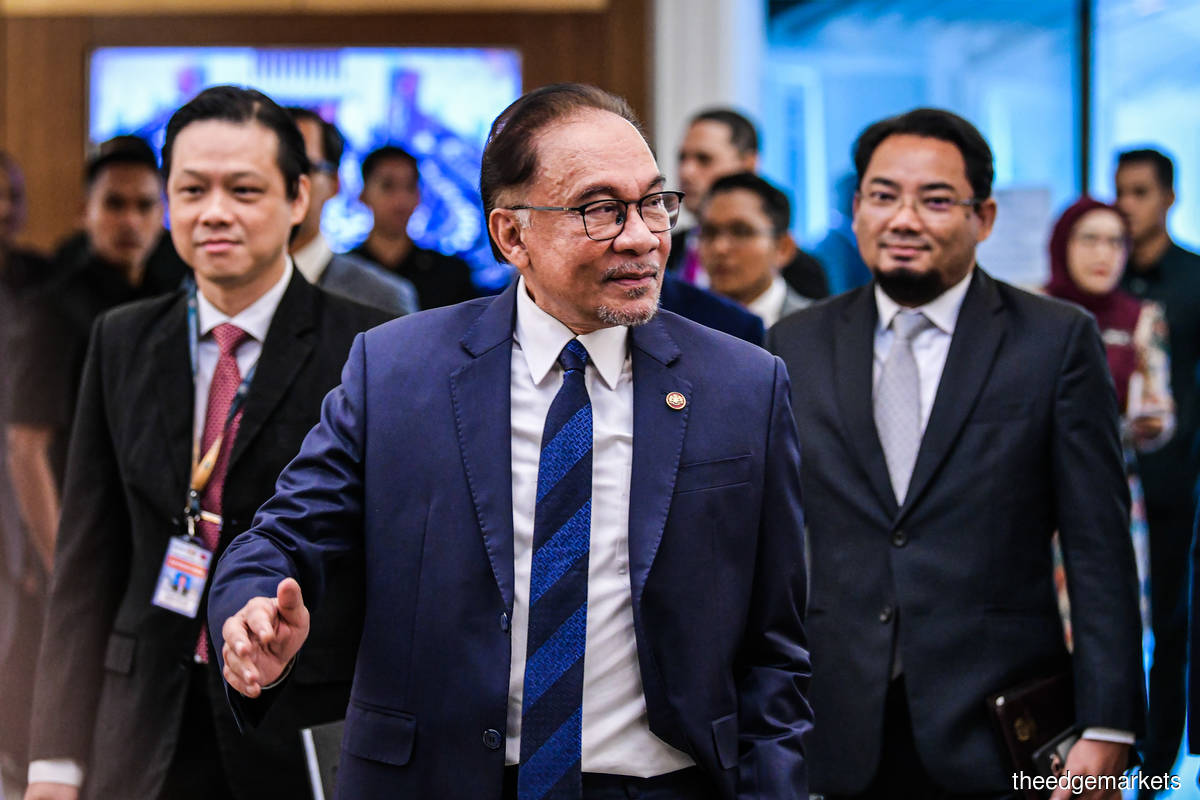 KUALA LUMPUR (Dec 20): The Government is seeking permission from Parliament to approve a spending allocation of RM107.72 billion, pending the tabling and approval of the new Budget 2023, which will only take place in February 2023.  
Prime Minister and Finance Minister Datuk Seri Anwar Ibrahim tabled in the Dewan Rakyat on Tuesday (Dec 20) the Consolidated Fund (Expenditure on Account) Act 2022 for the authorisation of expenditure of RM107.72 billion to come into operation on Jan 1, 2023.
The Bill is needed so that the payment of salaries of civil servants and other expenses, such as subsidies, are not disrupted. 
According to the Bill, most of the RM107.72 billion will be for the Treasury's general services at RM28.12 billion, followed by the Ministry of Education (RM24.98 billion), and the Ministry of Health (RM17.05 billion). 
The amount of RM107.72 billion is 28.9% of the RM372.3 billion Budget 2023 unveiled by the administration of Datuk Seri Ismail Sabri Yaakob before the dissolution of Parliament on Oct 10. 
"As the Supply Bill for the year 2023 (Budget 2023) will not be passed by Parliament before January 2023, it is necessary to make the provision for expenditure in 2023 for the period from Jan 1, 2023 until the date the Supply Bill for the year 2023 becomes law and comes into operation. 
"This Bill, pursuant to paragraph (a) of Article 102 of the Federal Constitution, seeks to authorise expenditure of an amount not exceeding RM107,718,676,650 to be issued from the Consolidated Fund for such purpose," according to the Bill. 
The first term of the 15th Parliament sitting is currently ongoing for the second and final day.  
For more Parliament stories, click here.