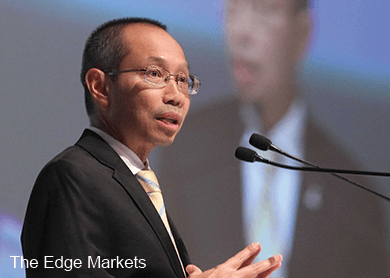 KUALA LUMPUR (March 2): The Malaysian government is reviewing the current model of public-private partnerships (PPP) for the 11th Malaysia Plan (11MP), potentially changing it to a "user-pay" scheme versus the "public-financing initiative".
Minister in the Prime Minister's Department Datuk Seri Abdul Wahid Omar, who is in charge of the Economic Planning Unit, said the current approach worked through grant awards.
"The government is exploring the possibility of introducing "quasi equity or loans" in order to reduce the capital requirements of the promoter. We are making the necessary adjustments on the PPP concept.
"We would like to emphasise more on the user-pay concept as opposed to using public-financing initiative. We will continue to review and make the facilitation fund more effective than what we have today," Abdul Wahid said.
The five-year 11MP outlines Malaysia's growth initiatives from 2015 to 2020.
According to Abdul Wahid, the government is setting aside RM11.2 billion for the facilitation fund. He said the fund was traditionally aimed at encouraging implementation of high impact private-sector projects.
"At the same time, if the project is getting superb returns, the money can be repaid back to the government," Wahid said.