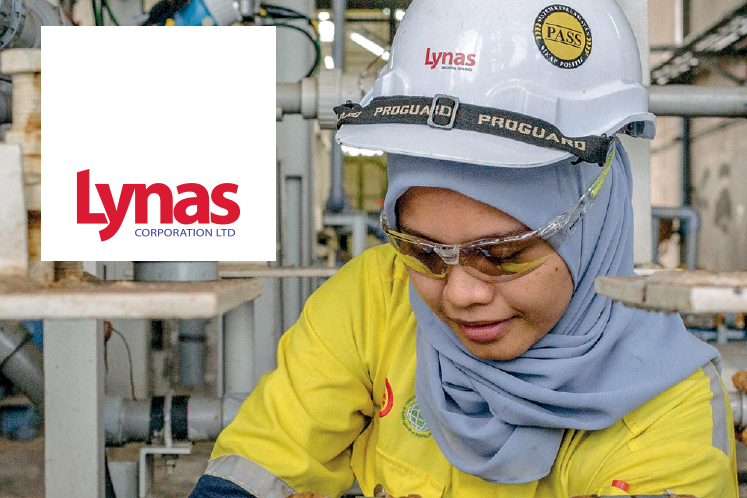 KUALA LUMPUR (Aug 15): The Pakatan Harapan Government has officially announced that it has renewed Lynas Malaysia Sdn Bhd's operating licence for six months but subject to certain conditions.
In a statement today, the Atomic Energy Licensing Board (LPTA) announced that the decision came after a public statement made by Prime Minister Tun Dr Mahathir Mohamad that the Cabinet had decided to extend the company's licence.
Amongst the terms and conditions is a requirement that Lynas come up with a plan to build a "Cracking and Leaching" facility overseas so that the company can move the process — currently being done at Gebeng, Kuantan — there.
Overseas Cracking and Leaching facilities must be constructed and commenced within four years from the date the licence is renewed on Sept 3, 2019.
"After the overseas Cracking and Leaching facility commences operation, the licence holder will not be allowed to produce radioactive residual of more than one Becquerel per gram at its plant in Gebeng, Kuantan," LPTA said.
LPTA also said Lynas is required to identify a specific site within the country to build a Permanent Disposal Facility (PDF), and obtain written approval from the relevant State Government for the site to be used as a PDF.
"The licensee must also submit a complete PDF construction plan as well as a financing plan to cover the entire construction and operation of the PDF, or submit a formal written permission from the relevant authority of any country allowing it to ship the residual Water Leach Purification (WLP) to the said country."
LPTA said Lynas is required to terminate all research and development (R&D) activities related to the recycling of WLP radioactive residual as Condisoil in the agriculture sector industry.
It is also required to surrender to the Federal government 0.5% of its annual gross sales (previously a fixed expenditure for R&D) as additional collateral until the overseas Cracking and Leaching facility begins operation.
"These terms were decided after the Federal Government of Australia and the State Government of Western Australia informed Malaysia that they would not accept the return of Lynas' radioactive WLP residues," it said.
LTPA said the above terms are also based on the recommendations made by the Lynas Advance Materials Plant Executive Review Committee on Operations in its November 2018 report.
"PDF construction needs to be accelerated to minimize the risk of accumulating WLP radioactive residues now exceeding 580,000 tonnes at residue storage facilities (RSFs), which are vulnerable to threats of natural disaster such as floods.
"The LPTA will closely monitor and ensure the construction and operation of the PDF is in accordance with international standards," it pledged.