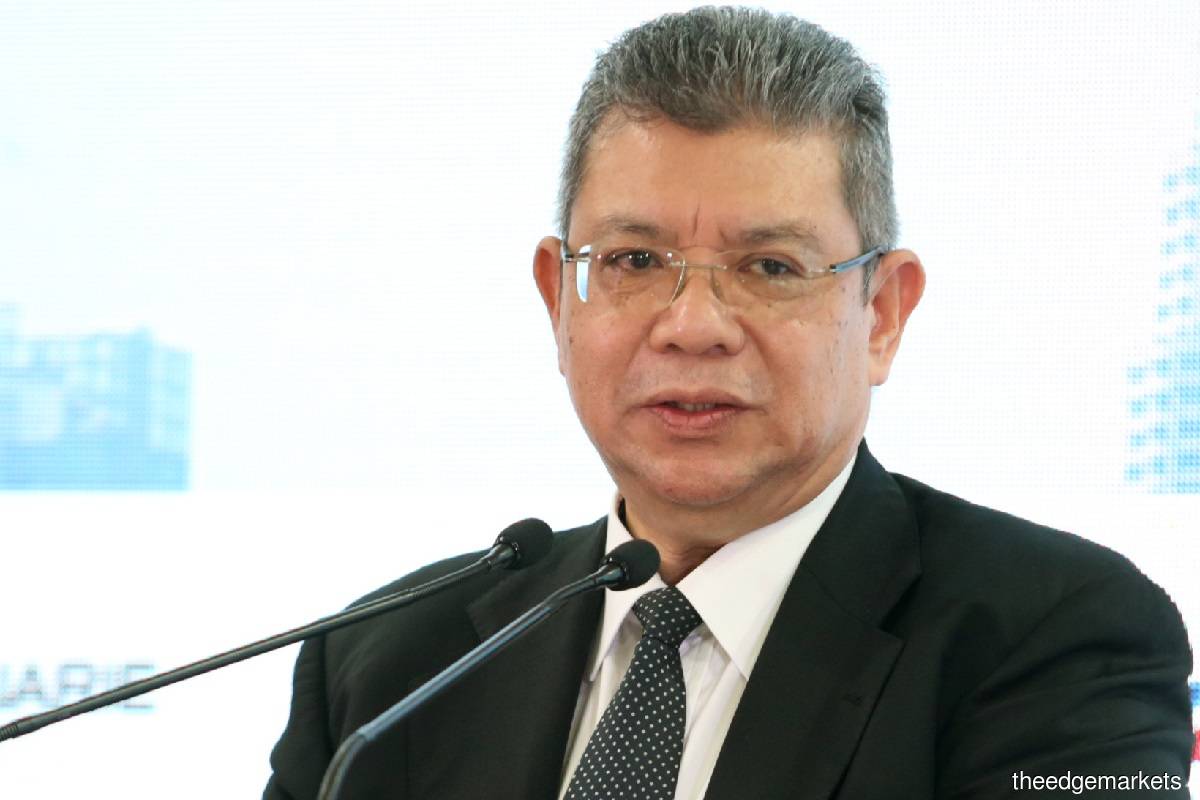 KUALA LUMPUR (May 29): The National Journalists Day 2022 celebration is very meaningful for media practitioners as unsung heroes and the frontliners behind every event that takes place in the country.
Government and opposition leaders on Sunday conveyed their wishes in conjunction with the celebration on social media platforms, in recognising the role of journalists and media practitioners who always channel information despite having to face dangers and risks.
Women, Family and Community Development Minister Datuk Seri Rina Mohd Harun said journalists not only report incidents, accidents, catastrophes, tragedies, and entertainment events, but they are also able to shape and drive the country's development and sustainability.
"Without journalists, we cannot find out the authentic information related to any incident.
"May journalists in Malaysia continue to serve with full dedication, present true and quality information to unite and develop the Keluarga Malaysia and the country," she said in a post on her Facebook page.
Foreign Minister Datuk Seri Saifuddin Abdullah, in expressing his appreciation for the services and devotion of journalists, described these individuals as playing an important role in bringing authentic information and representing the voice and aspirations of the community.
Opposition leader Datuk Seri Anwar Ibrahim said that the role of journalists is critical in generating a fair, democratic, and equitable system.
"Therefore, I salute the role of journalists all this while, and pray that they can bring about change with a free and fair media," he said.
Meanwhile, Higher Education Minister, Datuk Seri Dr Noraini Ahmad, said in today's fast-paced information technology era, journalists play a very important role in conveying accurate information to the people.
In a post on her Facebook page, Noraini said that media practitioners are also the mainstay in shaping the thinking patterns of the community.
"Thank you for sacrificing your time, energy, and thoughts in carrying out your duties as a journalist," she said.
Housing and Local Government Minister Datuk Seri Reezal Merican Naina Merican also conveyed his wishes by describing the duties and role of journalists as increasingly challenging, especially in the "hyper-connected" world.
However, Reezal Merican said that media practitioners manage to carry out their duties well and responsibly.
"Many of them I know personally, and I know they are highly committed to their 'assignments'," said Reezal Merican in a post on his official Facebook page on Sunday.
He also thanked journalists for their great contribution to conveying government policies and initiatives, and for dissemination of information and news that is authentic, fast, and with full integrity, especially related to his ministry.
Meanwhile, Youth and Sports Minister Datuk Seri Ahmad Faizal Azumu thanked all journalists in the country who present a lot of information and views transparently and sincerely.
Parti Amanah Negara vice-president, Adly Zahari, said journalists have a huge role to play in building the minds of the people through news, articles, views, or documentaries presented.
Therefore, he said every journalist should have the courage to convey the truth and provide constructive criticism.
Read also:
Ismail Sabri gives assurance media free to operate without interference
Agong wishes Happy National Journalists Day to media practitioners
PM wishes Happy National Journalists Day to media practitioners
Annuar: National Journalists Day must be made a national agenda