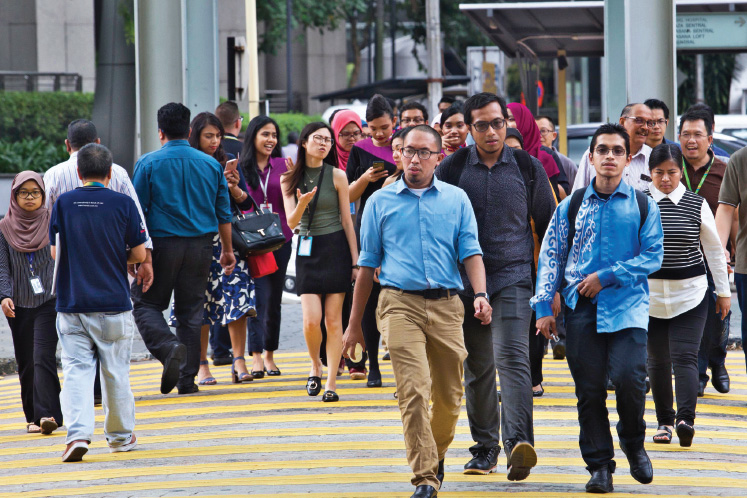 KUALA LUMPUR (June 5): To boost employment in the country, employers will be given incentives to hire youths and job seekers.
Prime Minister Tan Sri Muhyiddin Yassin announced that employers will be granted six months' salary under the hiring programme. Companies will receive RM800 per month for every unemployed individual aged below 40 years old hired, and RM1,000 per month for disabled and those aged above 40.
Such incentives, according to Muhyiddin, will benefit 300,000 job seekers.
He pointed out that the Department of Statistics Malaysia forecasts the country's unemployment rate to reach 5.5% in 2020. In March, Malaysia saw a 3.9% unemployment rate or 610,000 jobless people.
Muhyiddin said the number of those employed rose to 12.7 million on June 2 when the government started the Conditional Movement Control Order, compared with 10.2 million in May.
Besides that, the Government has allocated an additional RM2 billion for reskilling and upskilling programmes for youths and unemployed workers. This programme is expected to benefit 200,000 people.
"For the unemployed, the Government will introduce upskilling programmes in key industries, such as electrical and electronics as well as information and communication technology (ICT) and encourage the continuation of studies through short-term courses and training subsidies," said Muhyiddin.