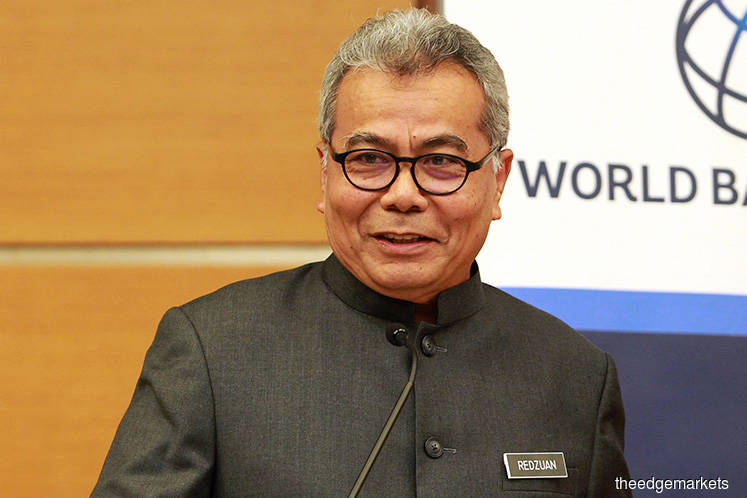 KUALA LUMPUR (July 4): Malaysian businesses can benefit from greater participation from foreign investment funds but will lose out, if the government is slow to react to their interests, said Entrepreneur Development minister Datuk Seri Mohd Redzuan Yusof.
Mohd Redzuan said foreign sovereign wealth funds have expressed interest to jointly establish a development investment fund in particular, to benefit small and medium enterprises (SMEs).
However, he noted that some of these foreign funds are now shying away, as there has not been a response from Malaysia.
"These interests have been raised to the relevant government agencies and regulators. But there has been no answer from them. I'm not criticising my own government, but we need to work faster," Mohd Redzuan said in his keynote address at the Malaysian Economic Summit 2019 held by the Kingsley Strategic Institute here.
Amongst these interests are sovereign wealth funds from the Middle East, Russia and Japan, he said.
"When I spoke to the Prime Minister of Bahrain recently, their government expressed interest to come to Malaysia to participate in the Halal industry. There are also sovereign wealth funds from Russia that want to help relocate SMEs from China to Malaysia. Others have expressed interest to get involved in the infrastructure development," Mohd Redzuan said.
He stressed that Malaysia has adequate talents in the country. However, the country continues to struggle with getting the right fundings for its projects.
"The interest from foreign investors are clearly there, but they're just waiting to see what the Malaysian government will do to support its business ecosystem. I have raised this matter to [the] Cabinet many times. Hopefully, we can do more for our businesses in the near future," he said.
Meanwhile, Mohd Redzuan added that the Malaysian Global Innovation & Creativity Centre or MaGIC, will have to change its focus in order to remain relevant.
He said the government agency, which was set up in 2014 to drive entrepreneurship growth through collaborations, has been recognised globally, but has not yet maximised its potential.
"Actually, the agency was supposed to be disbanded. But we kept it and now, we need to work on improving its role. It has to do more pitching, and showcase more research & development works, in order to attract investors. MaGIC has to be more outcome driven," he said.