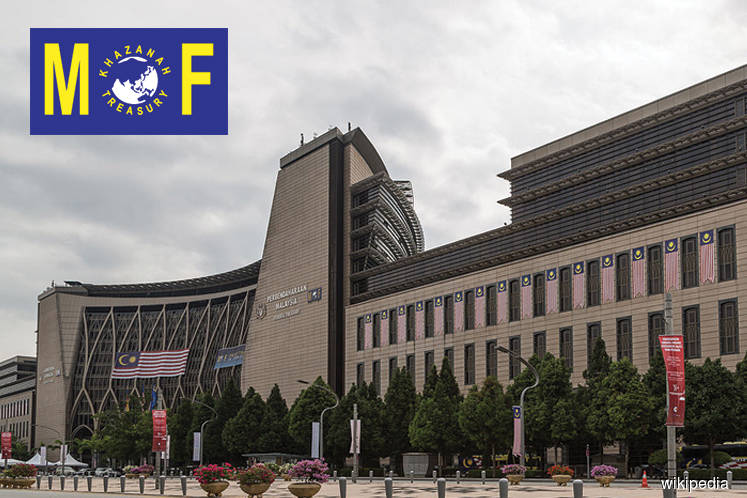 KUALA LUMPUR (June 10): The federal and state governments are not aware of any proposals from the private sector to build a new airport in Penang, said Finance Minister Lim Guan Eng in a press statement released today.
The minister's statement is a response to an article titled "New Airport proposals for Penang" published on The Star today.
Lim commented that the report is "baseless speculation" that is "grossly unfair".
"So far, both the Transport Minister Anthony Loke, and Kedah Menteri Besar Datuk Seri Mukhriz Mahathir have told me that they know nothing about the two so-called new airport proposals.
"The Chief Minister of Penang, Chow Kon Yeow, has also said that the Penang state government has no knowledge of it. Approval from the Penang State Government is critical when it involves land issues," said Lim.
He lambasted the news report for giving a "negative impression that the federal government is riding roughshod over the state governments or the rakyat, by considering such a massive project involving thousands of hectares (ha) of padi land or 5,000 ha of reclaimed land from the sea".
According to The Star, the proposals have been presented to the Federal government. However, it did not reveal which ministry or public department that the proposals were presented to in Putrajaya.
As at the time of writing, there is no statement from Prime Minister's Office on the matter.
The Star cited sources saying that should the proposals get the green light — for instance the North Malaysia International Airport (NMIA), which covers a whopping 650ha with warehousing and logistics facilities — it would spell the end for Penang International Airport (PIA) in Bayan Lepas which is on Penang island.
In a nutshell, the proposal for NMIA is to relocate the existing airport, which is already operating beyond its maximum capacity, from Penang Island to the mainland, Seberang Prai.
The company which builds new airport would be granted the rights to develop the prime land now occupied by PIA, The Star reported.
In the statement, the Finance Minister stressed that the federal government's position, as stated in the 2019 budget, is to expand the existing PIA to a capacity of 16 million passengers yearly, from the present 6.5 million.
"The expansion of the PIA will be conducted in two phases. PIA's proposed 16 million passengers yearly should be able meet the existing PIA's capacity of eight million passengers until 2030. There is room for further expansion in the future of PIA to 20 million passengers.
"As for the Kulim International Airport, the federal government is awaiting proposals on its construction through PFI (private financing initiative), without requiring any expenditure from the federal government," he added.
Read also:
MoT says no proposals received for new airport in Penang
Penang govt unaware of new airport proposals