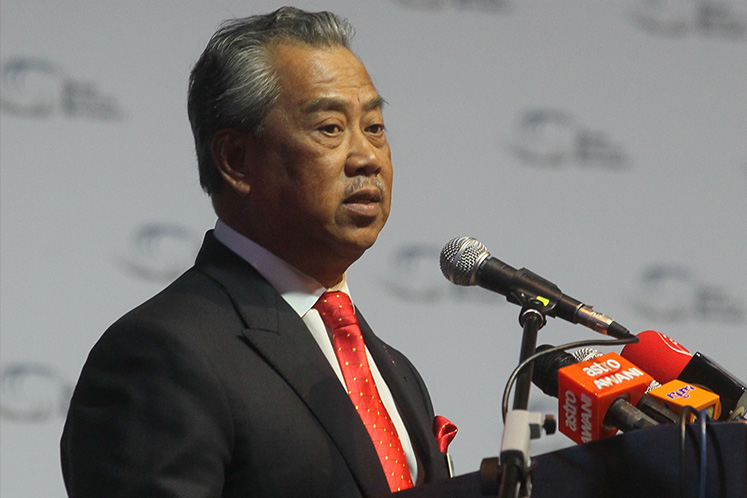 KOTA KINABALU (Sept 6): The Committee on the Management of Foreign Nationals today agreed to issue Sabah Temporary Pass (PSS) to foreign nationals residing in the State, starting from June 1 next year.
Home Minister Tan Sri Muhyiddin Yassin announced the decision after chairing the committee's meeting with Sabah Chief Minister Datuk Seri Mohd Shafie Apdal here today.
He said the issuance of the PSS is to replace the three documents issued to foreign nationals residing in Sabah, namely the IMM13 passes, census certificate and Kad Burung-Burung.
"The Government views seriously the issuance of different documents by the Federal and State Governments to the foreign nationals in Sabah, which has made it difficult for the law enforcers to get a good record of their whereabouts.
"To improve enforcement activity and to have a centralised and standardised record of these foreign nationals, the Government has agreed to issue the PSS," he told reporters after the meeting.
The three documents were mostly issued to refugees and migrants from the Philippine and with the issuance of the PSS, Muhyiddin said the three documents would be revoked.
He said the PSS, which will be issued by the Immigration Department, will come in the form of a card with biometric security features, including the fingerprints and photo of its holder.
The card will have to be renewed once every three years with a fee of RM120, he said.
The Home Minister said a special body will be set up at State level to scrutinise the PSS issuance process.
Meanwhile, Muhyiddin said the committee also agreed to give extra focus on the effort to curb the influx of individuals using forged documents to Malaysia at Sabah entry points, especially its three main airports in Kota Kinabalu, Sandakan and Tawau.
He said this would be done by improving the immigration system and inspection facilities.
On the enforcement against illegal immigrants in Sabah, Muhyiddin said a total of 587,367 had been deported to their country of origin between 1990 and Sept 4 this year.
Between January and Sept 4 this year alone, 8,342 people were deported, he added.