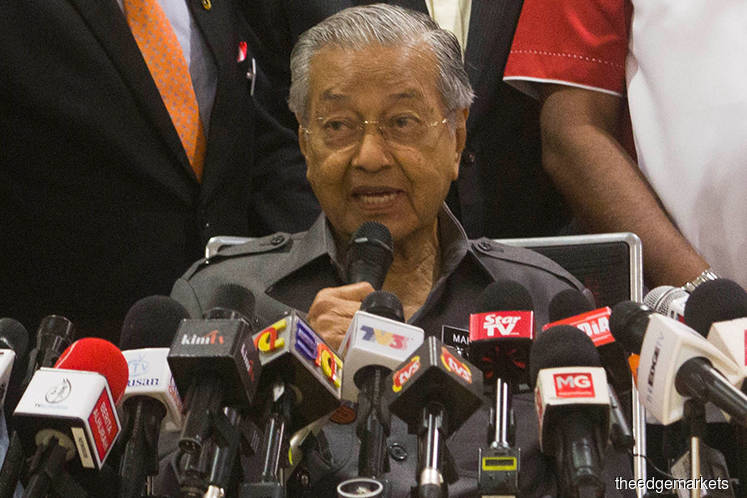 PUTRAJAYA (Jan 29): The government plans to introduce a new legislation on governing political funding and to include an offence on lobbying.
Prime Minister Tun Dr Mahathir Mohamad said today that the government is currently looking at studying how political funding can be regulated so as to ensure it would not be regarded as a bribe by both political parties and the government.
"Political parties need funding, if not they cannot function. The cost of being involved in politics is quite high now. We must therefore have a legitimate source of funding, recognised by the government.
"It is a difficult process but we will find a way," Dr Mahathir said at a press conference after the launch of the National Anti-Corruption Plan (NACP) 2019-2023.
Meanwhile, National Governance, Integrity and Anti-Corruption Centre (GIACC) director-general Tan Sri Abu Kassim Mohamed said among the issues being discussed are the amount and types of funding, and the kind of processes to put in place.
"We will have a few more meetings then we can bring a draft to Cabinet as soon as possible," Abu Kassim said.
He added that political parties have been welcoming of the idea. "They agree as it would make them more disciplined and transparent," he said.
Political funding legislation is one of 22 priority initiatives out of a total of 115 initiatives outlined in the NACP.
The five-year plan is a comprehensive document detailing the government's overall planned efforts to overcome issues of governance, integrity and corruption.