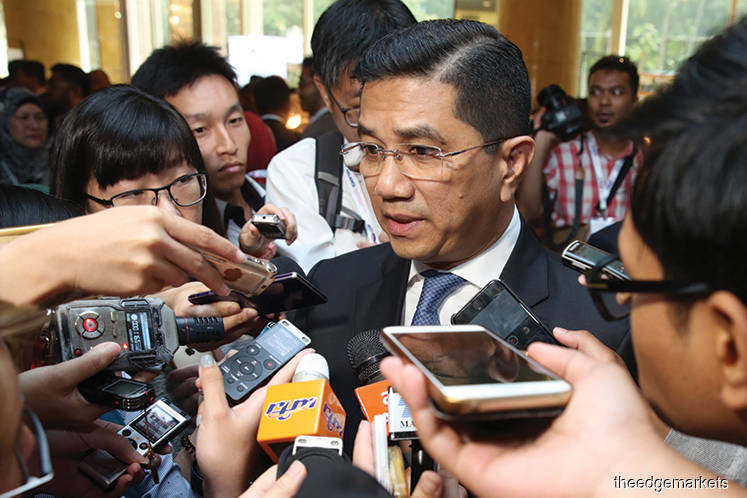 KUALA LUMPUR (March 12): The government will formulate a new Malay economic policy based on growth, and ensuring equality and shared prosperity, says Economic Affairs Minister Datuk Seri Mohamed Azmin Ali.
"This policy will value a spirit of inclusivity and justice, which will contribute to wealth to be shared with all Malaysians based on the concept of shared prosperity," the minister said in a statement today.
He added that the ministry will begin a series of discussions and engagement with key stakeholders in Malaysia's economic sectors, such as business chambers, government-linked companies, non-government organisations and economic experts.
No further details were given on the new economic policy.
In the same statement, Azmin said his ministry would continue mobilising efforts to improve the dignity of Felda residents and smallholders, following his working visit to Kelantan last week.
"The government is in the process of refining new initiatives that are more proactive in ensuring the sustainability of the plantation and agricultural sectors, while increasing the income and purchasing power of rural communities," he said.
Azmin added that the working visit has opened a new chapter in efforts to strengthen the relationship between the federal and state governments.
"I support the prime minister's commitment. He insisted that Pakatan Harapan is vigorously defending the rights and interests of the Malay and Bumiputera communities," he said.