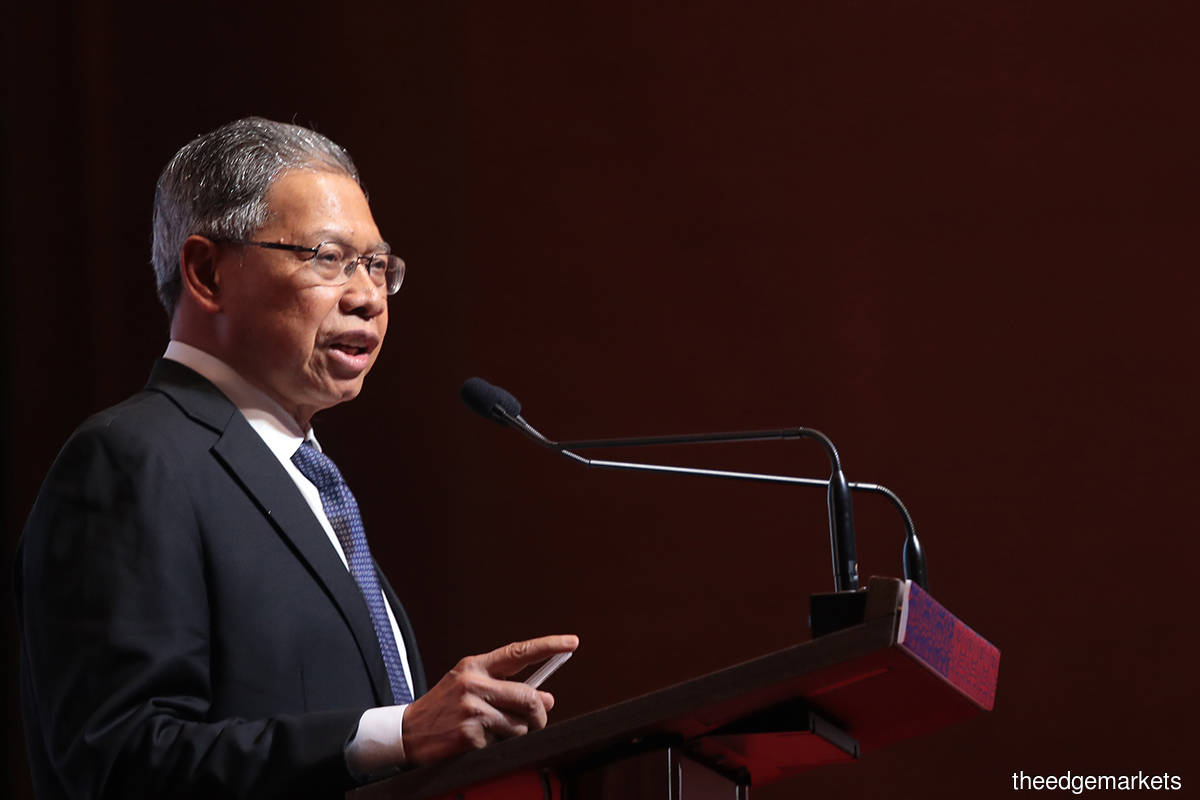 KUALA LUMPUR (Nov 14): The government will strive to ensure that the development projects in 2020 are fully completed, said Minister in the Prime Minister's Department (Economic Affairs) Datuk Seri Mustapa Mohamed.
To this end, the minister said he, together with the chief secretary to the government, will chair a meeting to discuss the project implementation plans soon.
He added that the meeting will involve several ministries, including the Ministry of Finance (MoF), Ministry of Works and the Implementation Coordination Unit under the Prime Minister's Department.
The meeting will also discuss the implementation and monitoring of 2021 development projects. 
"Under the Prihatin package, the government has allocated RM4 billion for projects implemented by G1 and G2 contractors, while Budget 2021 has allocated RM2.5 billion to the said contractors for the implementation of small and medium projects nationwide.
"Around 54,000 G1 contractors and 24,000 G2 contractors nationwide are expected to benefit from the allocation," he said in a statement today.
Mustapa said although the economy is showing signs of recovery, the country is still far from pre-Covid-19 crisis levels as the Covid-19 vaccine has yet to be proven completely successful, and the Malaysia's borders are still shut.
"As such, we need to continue to look for creative ways to ensure economic sustainability in the midst of living in the new norm 'together' with Covid-19," he said.
In a related development, the minister said the nation's gross domestic product (GDP) had contracted 2.7% in the third quarter of 2020, but noted that the decline was better than the Bloomberg's projection of -4%.
"This clearly shows that the nation is on the right track fro recovery," he said, adding that 80.6% of the RM64.96 billion allocated for development expenditure in 2020 had been utilised as at Nov 8, 2020.